Hiring a YouTube Editor 🎥

Samantha Taylor
· 4 min read
Let's face it, making killer YouTube videos isn't just about the 'record' button—it's what happens after, in the edit, that can really make your content pop. If you're squeezed for time or you're just not the editing wizard you wish you were, bringing a freelance YouTube editor on board can be a game changer. They'll save you time, jazz up your videos, and help get your channel on the map. So, think about it: a freelance YouTube editor could be the secret sauce your YouTube channel needs!
Today, I am going to share how we hired a YouTube editor on Contra and why we decided to hire freelance! 👇



Hiring the Role 👀
When we wanted to kickoff our YouTube Channel, we knew there were a few elements we had to think about: who was hosting, who was recording, what equipment do we need, and most importantly, who is editing?! 🎥 It was important for us to hire someone who had prior experience with YouTube editing, and of course, their own experiences being a freelancer themselves!
In this case, we were able to work with Diego Rotmistrovsky, Motion Designer and Filmmaker on Contra! 🚀
Consider before hiring:
How they understand and use the brand voice

How they use brand asserts (graphics, colors, fonts)

How they use audio effects and music!

Their timeline + flexibility!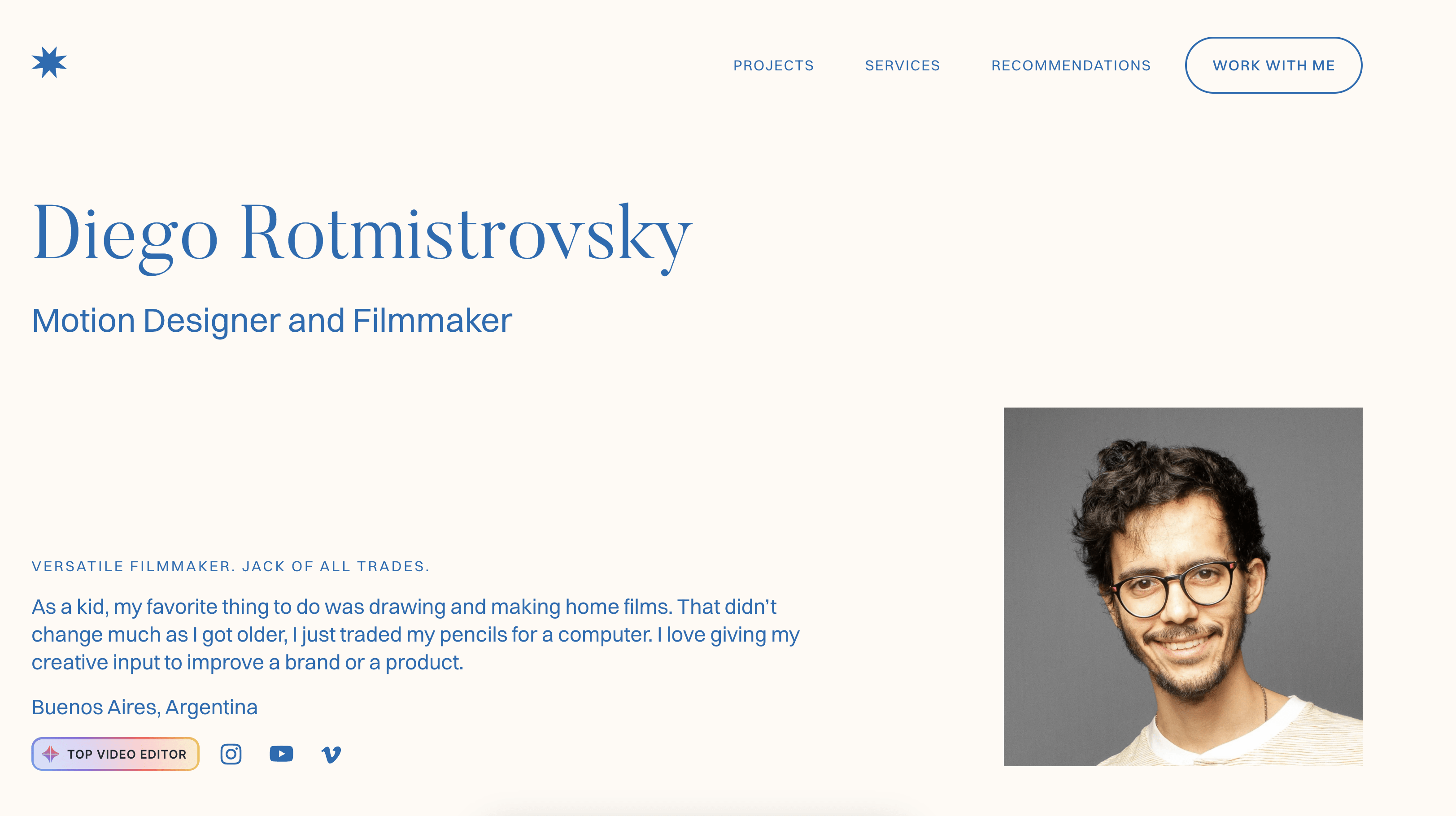 Benefits to Hiring Freelance 💸
Freelancers appealed the most to us because of the flexibility.
Whenever we start a new project, we always look at it as an experiment! And with experiments, some things work, while others don't as much 🧐  Having a freelancer onboard, allows us to not commit to a long-term employee, have flexibility in the amount of hours we give the project, and allows us to change our timelines on publishing content to YouTube!
If we were to hire a full-time employee to do this job, there would have been a good chance we would end up paying money but not be able to see produced results. In order to edit, you need to film — and there are times when filming gets backed up or shifted in the content calendar!
You can read more about the long-term budget benefits to hiring freelancers here!
Skills that are "Must-Haves" When Hiring a YouTube Editor 🤯
There are a lot of skills that must be taking into consideration when hiring a YouTube editor. Diego was an incredible partner. He makes working fast, easy and fun! Here are a few ways he became our go-to YouTube Editor!
Fast

: we use our Contra Slack channel to communicate and Diego is able to get updates from me (his main point of contact) and love from the rest of the team. Making him feel part of something bigger!

Easy

: Diego is always open to exploring new options for editing. He takes feedback incredibly well and is always open to pushing his own skills further! It is so easy working with people like this (aka: proactive thinkers).

Fun

: Bringing Diego into the conceptualization phase has been a huge plus. Outside of just editing, Diego has an extremely creative mind. He brings his quirkiness in and matches it to the brand voice which is an overall win, win!


What We've Created 🚀
The quality of Diego's work has only been on the uphill since we have started the project. Every week our videos get more creative, more on brand, and our audience is noticing! Overall, we couldn't have made a better decision to bring on an enthusiastic + creative freelancer to tackle this project with us!
Here are a few of my favorite videos we've recorded 👇








How we Saved 33% by Hiring a Freelancer 🫣
As mentioned before, the process of filming and editing YouTube videos isn't always a straight-forward task. Things go wrong, timelines get shifted, etc. In this case, if we would have hired a full-time employee, we would have been paying a large salary for not a lot of work to be produced. The last thing you want to do as a company is pay someone for work to a) not be done or b) come up with tasks to fill the blank space. Plus, we were able to save 33% by hiring a freelancer vs full-time YouTube Editors!


Looking to Hire your Next Editor? 🫡
Guess what?! You can post your job role on Contra 100% for free! Or you can browse your Video + Animation Freelancers on Contra! 🔥
Interested in working with Diego? Check out his work on Contra! 👀


How we Hire Freelancers at Contra ✨
Be sure to check out more work the Contra team has created with freelancers by heading to The Contrarian > "Success Stories" -- this is where you will find all of our hiring insights!



Hi, I'm Sam -- community builder 👋 My skills in community management, social media marketing, copywriting and influencer management can be the game-changer for your brand. Let's connect!