Almanac.io x Ifeoma Ahuna🎥TikTok Videos

This success story features a project between a Client and an Independent that connected on Contra, the new professional community for flexible, remote opportunities.



Independent Content Creator, Ifeoma helped create Gen Z forward social media content with Alice, the Head of Brand Marketing at Almanac.
The Spark ✨
Alice, Head of Brand Marketing at Almanac, connected with expert independent, Ifeoma, to conceptualize and create content for Almanac's TikTok and Twitter. The goal was to create meaningful content that aligns with a Gen Z audience.
The Stats 💯
Timeline: 10 hours a week for 4 weeks Deliverables: • Conceptualize, design, and create 2 TikTok videos/week • Collaboration on brand Twitter content calendar and copywriting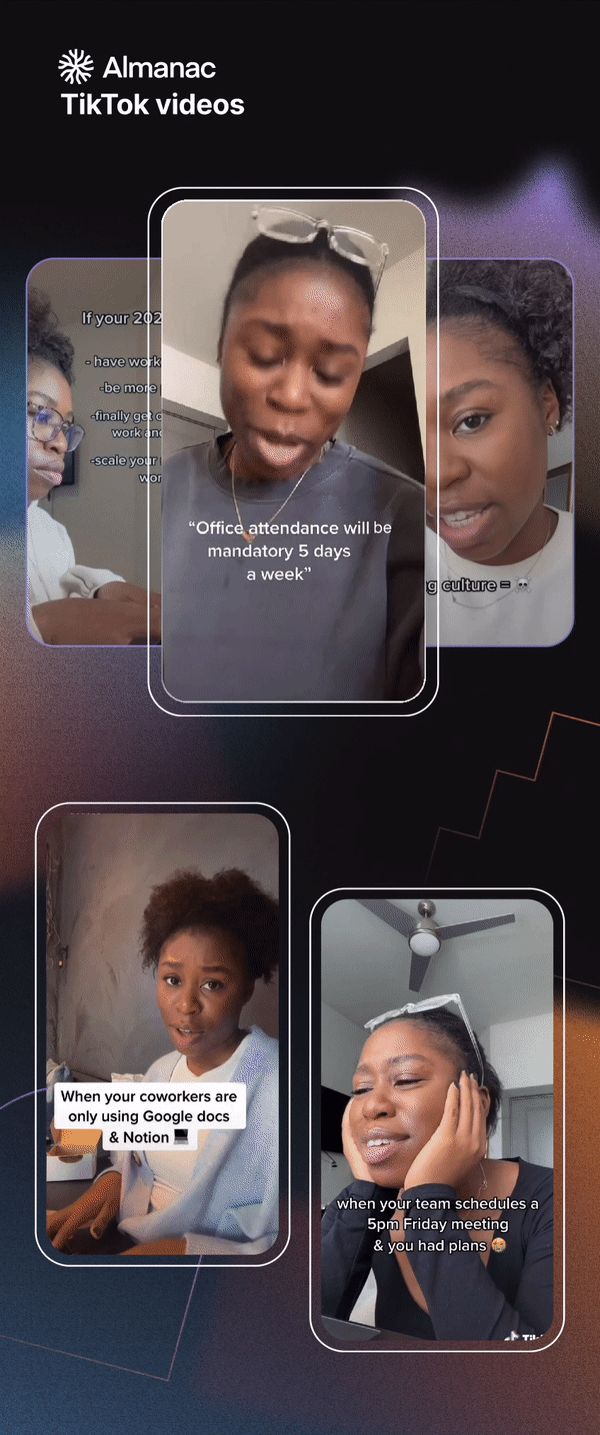 Explore more Success Stories on Contra 🤝


✨ ✨
Independents use Contra to create stunning visual profiles, match with top opportunities for flexible, and get paid commission-free. Clients use Contra to discover and hire top Independents for their projects, and manage contracts and payments all in one place.

Hi, I'm Madi ✨ I connect independents with resources + support to take control of their independent career! 🚀 In my free time, you can usually find me reading or exploring a local cafe ☕️