During my time at Bloomingdale's I worked on weekly site refreshes, email marketing and designing digital lookbooks and editorial experiences.
Fall Home Fashion Interactive Editorial
This editorial page focuses on the trends in home fashion for that season. It was formatted as a shop-able lookbook, with each tab focusing on a different trend.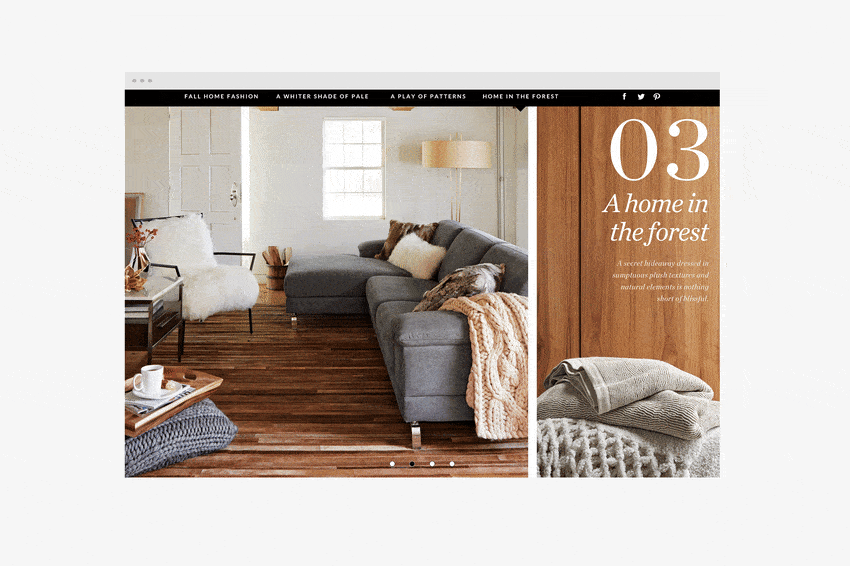 Weekly HP Refreshes
Depending on that week's promotions or spotlighted designer, I would design the HP accordingly. I had a lot of freedom with typography and layout so the style would vary week to week.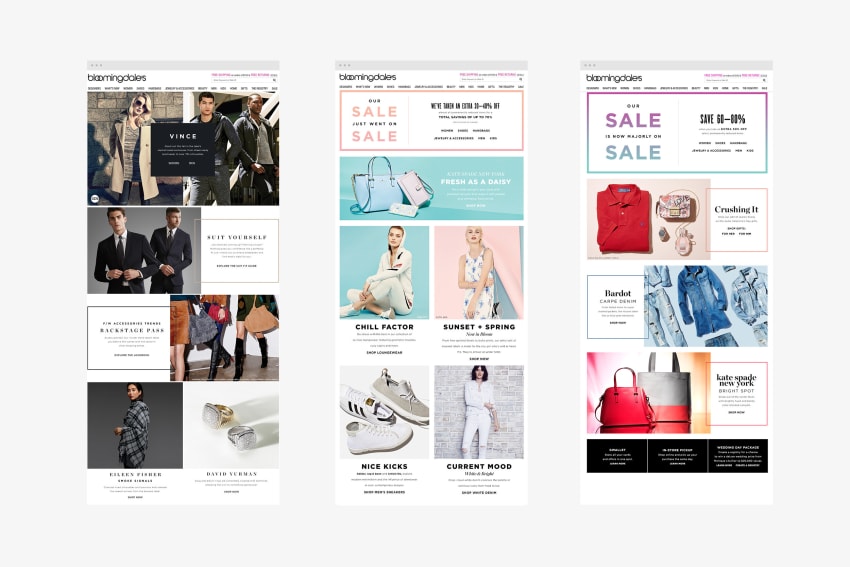 Editorial Emails
With these emails I had a lot fun experimenting with fresh ways to market each week's collections.