Guide to Crypto Payouts 💸
Remote Working & Freelancing

Leslie Gonzales
· 5 min read



Crypto payouts are now available in all countries except the USA as our first step towards enabling global payment support on Contra! And yes, it's still totally commission-free, the way it should be.
Don't fret, US-based Independents: crypto payouts will be coming soon for you too! In the meantime, you can continue to receive payments using a US bank account or debit card.
At Contra, we believe in supporting and building a global decentralized workforce. Everyone should be able to work how they want, wherever they want — and that includes getting paid for your work no matter where you are at any given time 🌏
Blockchain technology has been spearheading the world's progress towards a more decentralized future, and cryptocurrency — one of its most popular use cases — has enabled financial transactions that are fast, safe, and most importantly, borderless.
As our first step towards enabling global payment support on Contra, we're so excited to begin offering crypto payouts for everyone outside of the United States! All you need is a USDC wallet address that's hosted on the Ethereum blockchain.
Let's go over how to set up your Contra Wallet and cash out your earnings in crypto 💸
What

is

USDC? 🪙
USDC (a.k.a. USD Coin) is a stable coin cryptocurrency that's backed by the US dollar. This means that USDC is of equal or fair value of USD at a given time. The perk of receiving USDC is that unlike the traditional US dollar— USDC doesn't require a bank account, doesn't require you to live in a certain location, and can be transferred around the world in minutes. 🏃‍♀️

USDC is of equal or fair value of USD at a given time
Is crypto safe to use? 🤔
Crypto transactions are hosted on the blockchain. The blockchain is a secure network of computers that verify and secure every transaction. Contra uses the Ethereum blockchain, which is known to be one of the safest platforms used for crypto transactions.
Why should I receive USDC payouts on Contra? 💭
Crypto payouts are just the beginning of a borderless payment experience on Contra. Whether you're an Independent looking for your next opportunity, or a Client looking for your next Independent collaborator, things like location and currency are no longer blockers to get started on your next project.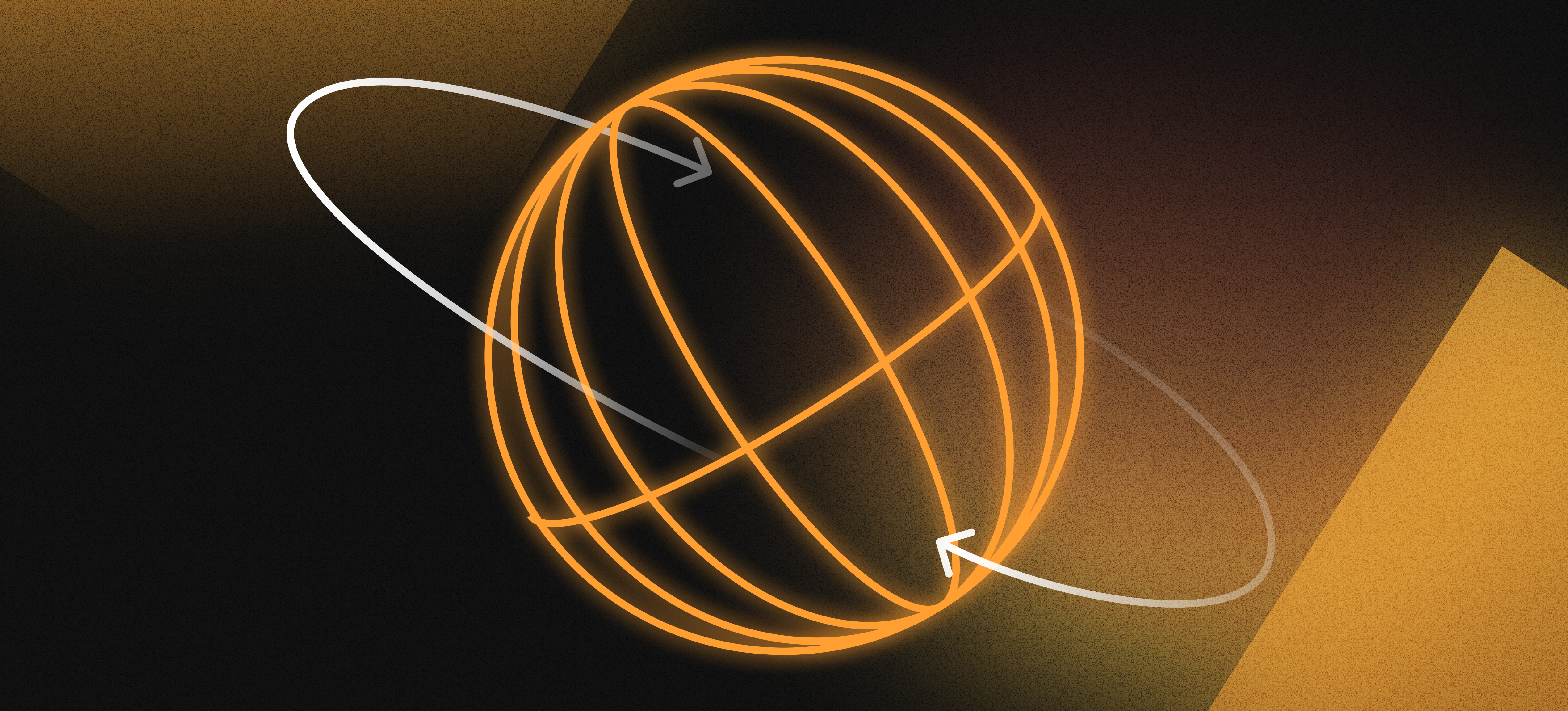 What if I don't have a USDC wallet? How do I create one? 🌐
Easy! Anyone on the internet can create a crypto wallet instantly, no questions asked. Here are some tutorials that can help you 👇
Where can I find my USDC address? 🔢
Here are two different walkthroughs on how to find your USDC address with Coinbase and Binance. 👇
Coinbase Walkthrough ↓
Binance Walkthrough ↓
How can I connect my USDC wallet to my Contra account? ⚡
After you obtain your USDC wallet address, it's time to go into your Contra Wallet to connect it!
If you haven't set up payments yet
First, head over to your Contra Wallet. If you haven't connected your personal bank information or crypto wallet yet, you'll be prompted to pick whether you're an Independent (who's getting paid), or a Client (who's paying the Independent). Once you've verified your identity with a valid ID, you're ready to link your USDC wallet to Contra for payouts.
If you've already set up payments
If you're already set up payments on your Contra account, click into your Wallet and click "Add Account" in the "Receive Payments" section. When the window appears, click "Crypto Wallet".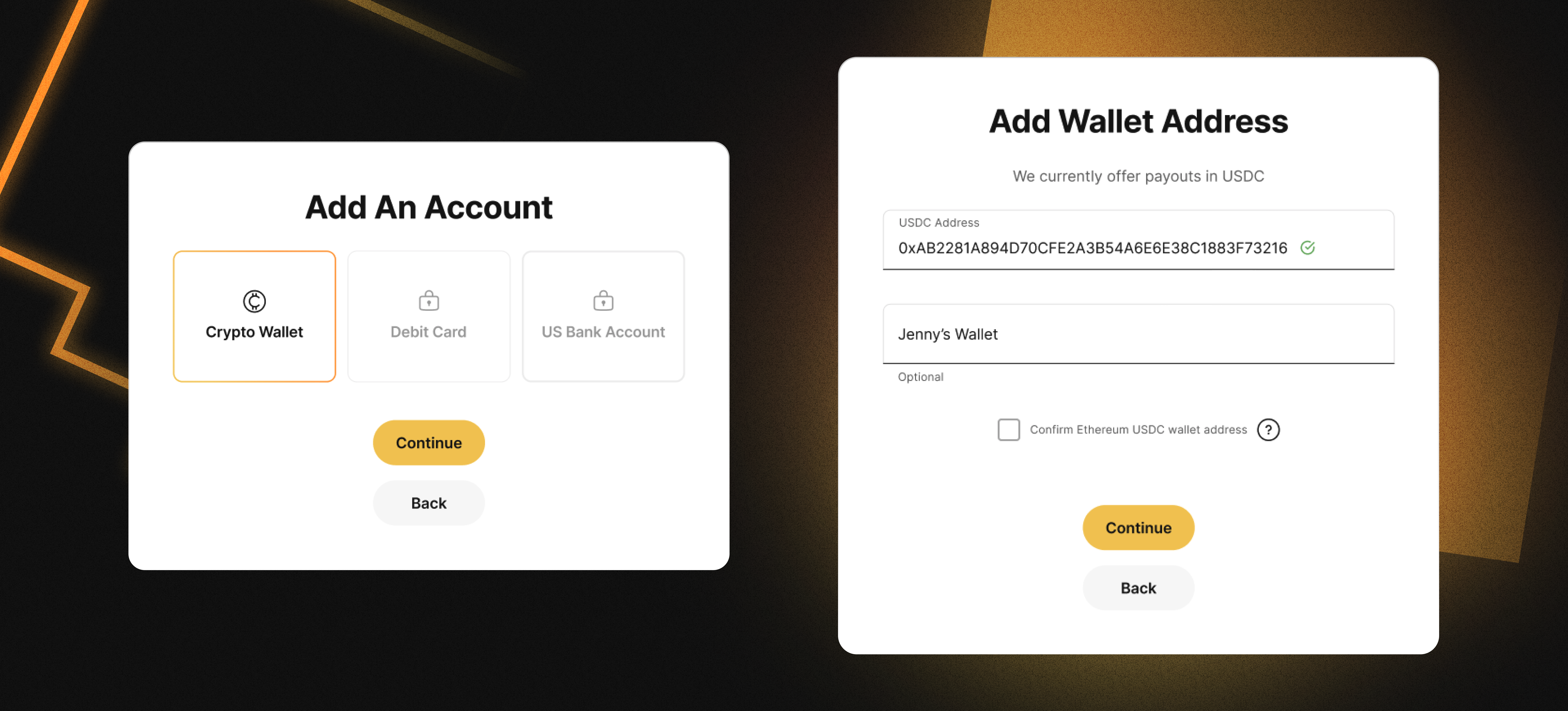 You'll then get prompted to paste your USDC address, add an optional nickname for your wallet, and confirm that your wallet is hosted on the Ethereum blockchain.
And that's it! Your USDC wallet is now ready for payouts on Contra. 🙏


Turning your USDC → US dollars 💵
As mentioned, 1 USDC is equivalent to $1 USD, and can be exchanged into fiat money by withdrawing to a local bank account or utilizing other payment methods! You can see a list of exchanges by country that support USDC withdrawals here.
Keep in mind that some crypto exchanges don't support USDC withdrawals in all regions (for example, Coinbase supports this in the USA, but not in Canada). If USDC withdrawals are not supported in your region, you have the option of transferring the funds to another wallet that does.


A note on gas fees
All transactions on the Ethereum block require gas to ensure they're verified, safe and completed efficiently, so users must pay a gas fee to get funds transferred between wallets.
Gas fees fluctuate often, so you can check back and determine whether or not it's the right time to cash out your earnings to your personal USDC wallet.
To learn more about crypto on Contra, head on over to our FAQ page.
Ready to get paid commission-free on Contra? 💸
Create Your Contra Profile
Start now


🚀 ✨
And that's it! Keep your eyes peeled for more information about crypto payouts — this is just the beginning! 👀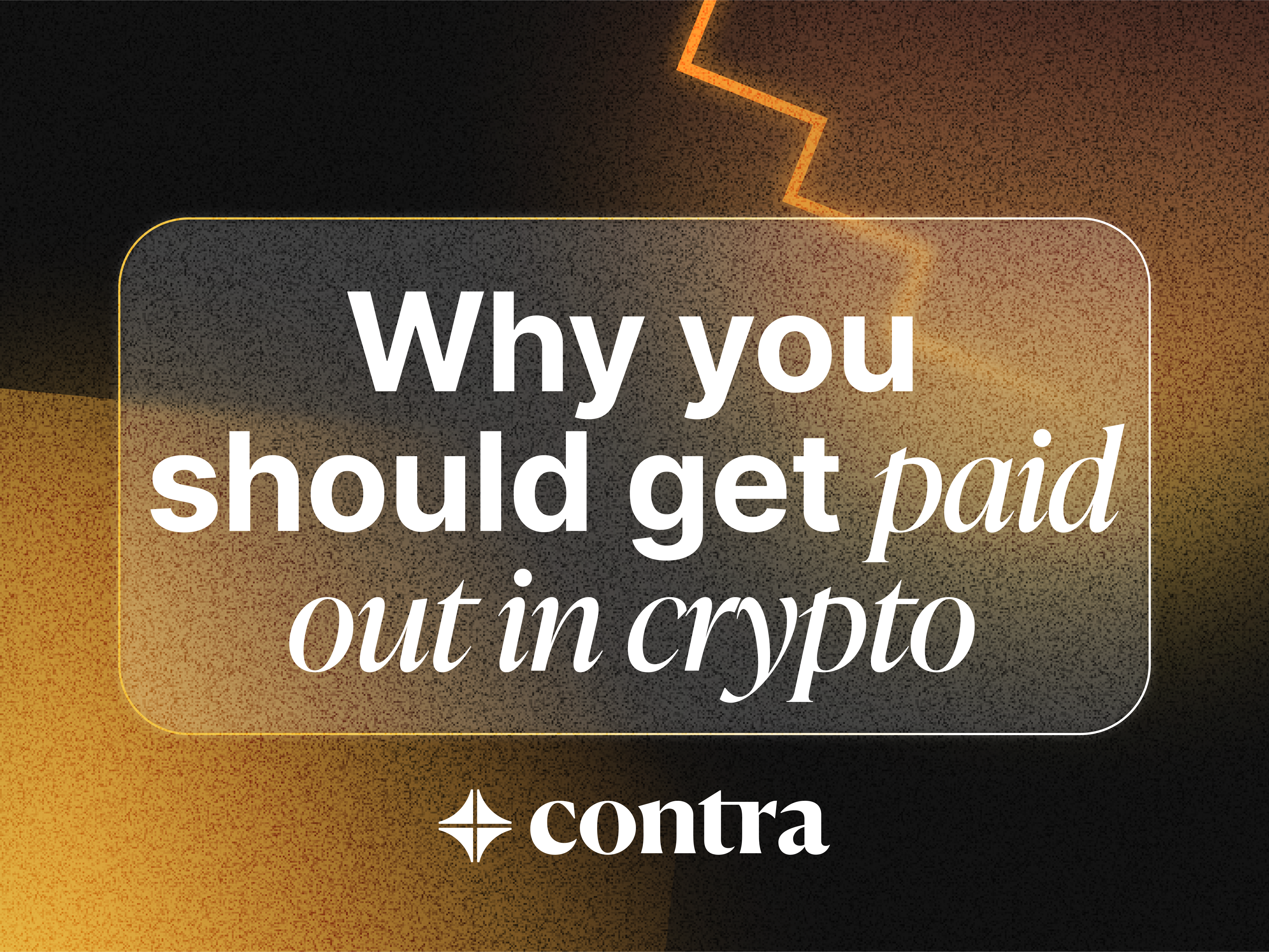 An independent writer & PR strategist with a passion for collaborating with purpose-driven brands & entrepreneurs. Let's chat!