Morning Brew, a leading digital media company specializing in business news and trends, sought to enhance its online presence and provide a comprehensive platform for users to learn more about the company and its offerings.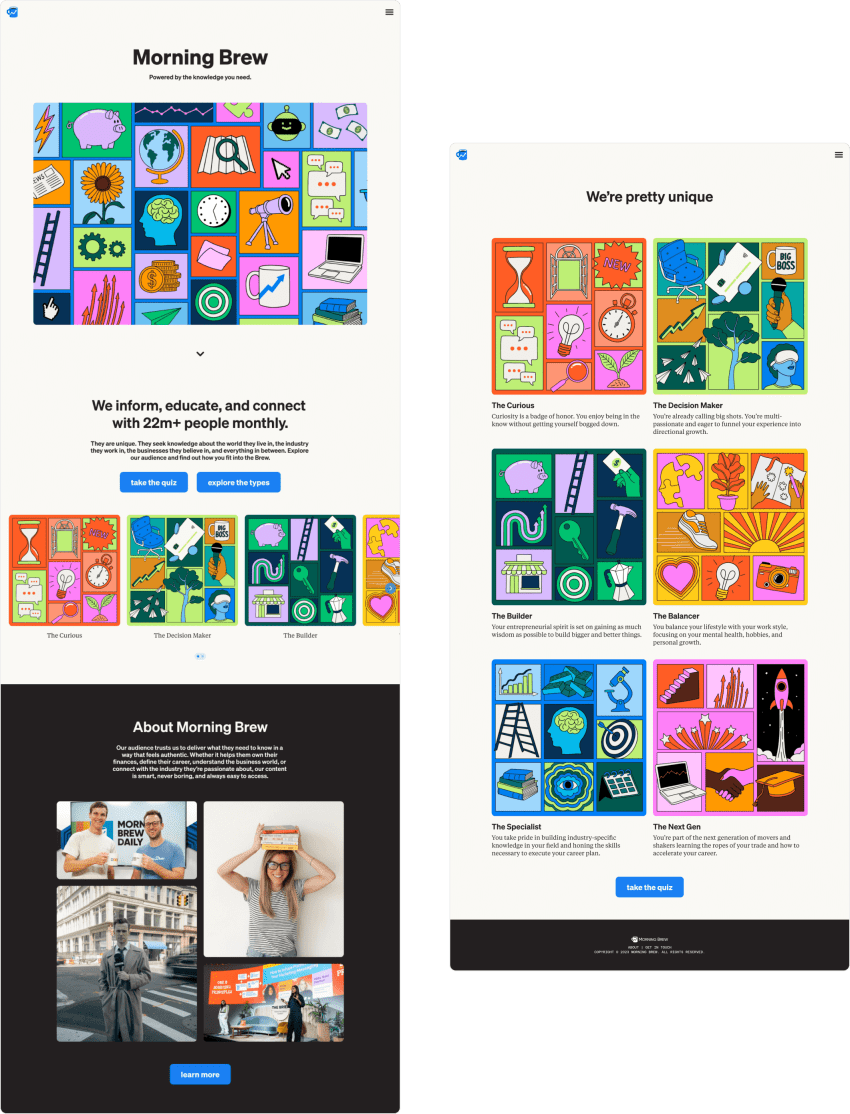 Ultra has built a new site for Morning Brew based on a tablet-first screendesign from Morning Brew. The main goals were to create a fast, reliable, and interactive experience.


"Working with Ultra was an excellent experience. They are responsive, thoughtful, thorough, and extremely helpful. Beyond that, they are excellent designers and have great instincts. I highly recommend working with them!"
Ari Curtis – Creative Director at Morning Brew


The heart of the site is a quiz, where readers can find out their Morning Brew Archetype. After the archetype has been found, there is more information about that specific archetype, on all of them to be clear.
Project facts:
Pagetypes:

6 pages

Website type

: Multipage Website

Lighthouse Performance:

99 score

Design

: By Morning Brew

Build:

By Ultra