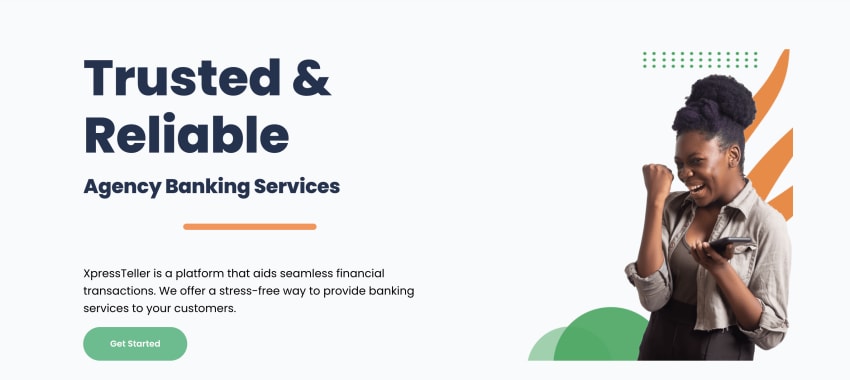 XpressTeller is a platform that aids seamless financial transactions and offers a stress-free way to provide banking services. I was contacted by XpressTeller's Founder and CEO to write for the new website ahead of its launch.
The Challenges
XpressTeller is a FinTech company that offers banking solutions. How do you make FinTech sound interesting to the average Nigerian?
We had to present XpressTeller's benefits to the general public in the simplest way possible without technical jargon.
Finding the Right Voice
Over the years, poor and inconsistent bank services have gravely affected Nigerians. XpressTeller was created by a team of developers who wanted to offer seamless transactions. We analyzed their mission, vision, values, and buyer persona to develop a befitting voice.
Simple, clear, consistent, and helpful.
The Results
The website content was written to be straightforward and helpful while still maintaining simplicity. The goal was to explain the product's features as clearly and simply as possible so the readers could understand the benefits.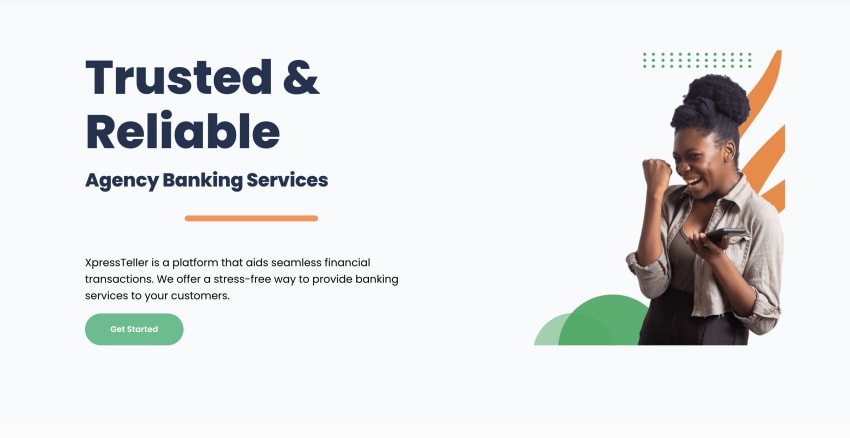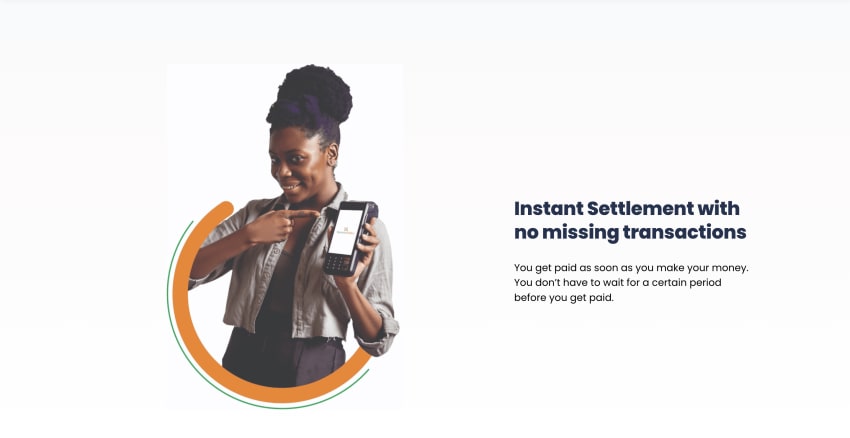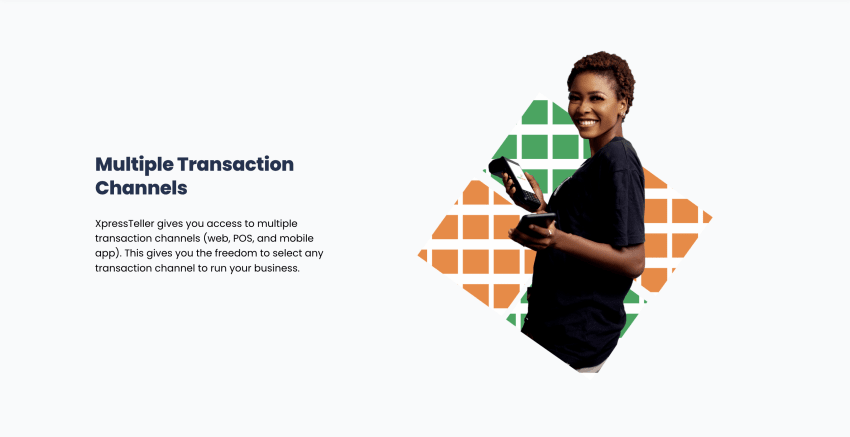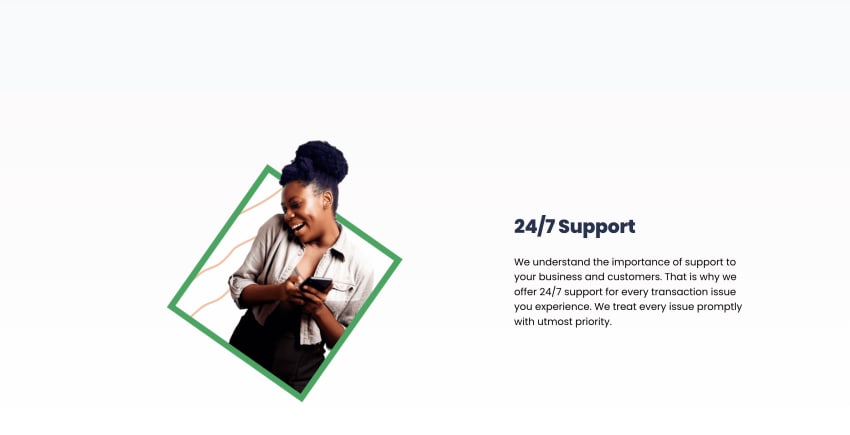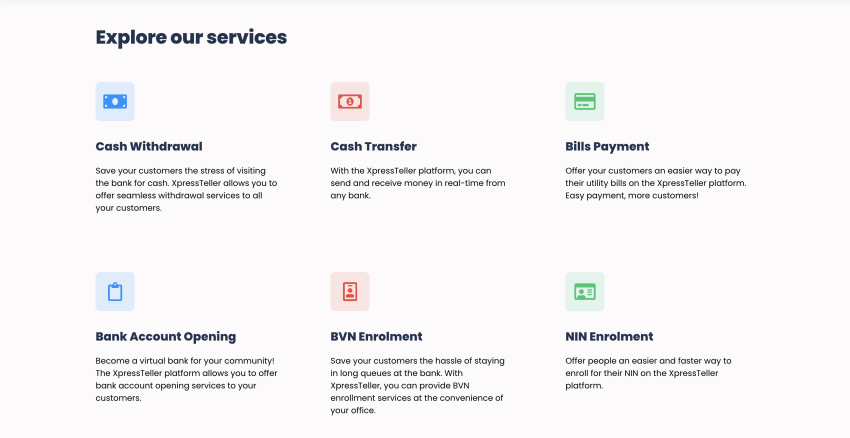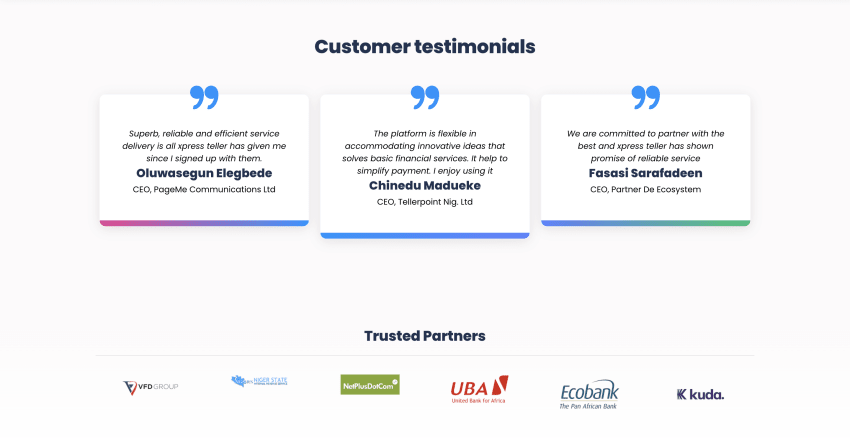 Check out the full website at Xpressteller