Guide to Discover

Samantha Taylor
· 2 min read
If you're looking to hire for your next project, but don't want to wait for applications to come your way, you can to use our "Discover" feature to find Independents. This guide will provide the steps to finding your perfect match👇
What is Discover on Contra? 🧠
Discover is our version of search! You can use Discover to sort through Independents by Category, Role, or Tools to find the perfect match for you 🤝
You can find the link to Discover on our nav bar 🔍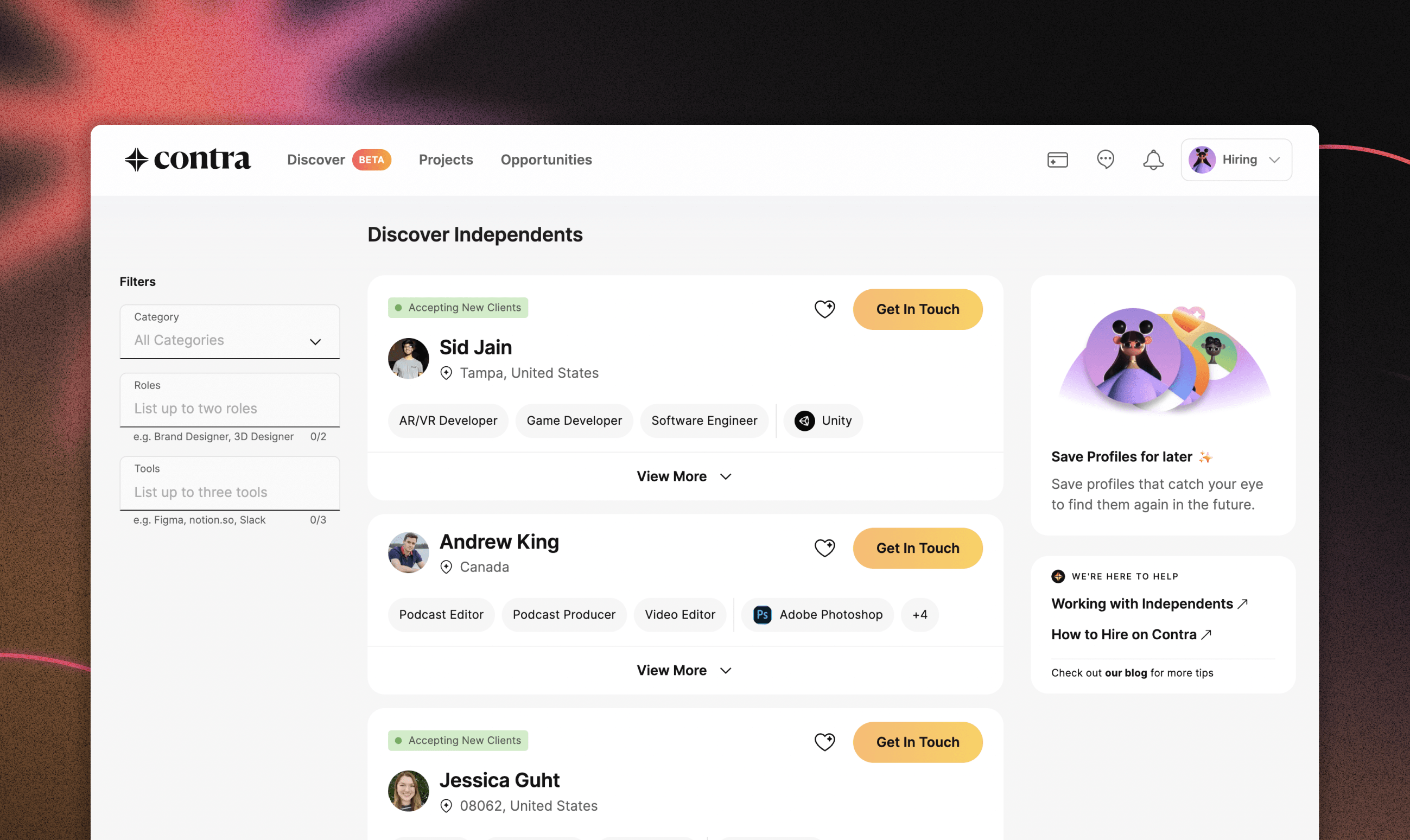 Finding Independents 👀
Upon landing on the Discover page, you'll see Independents, their availability and their top roles. Using the drop down feature, you can expand their callout to see some of their work. This is a great chance for you to do some snooping before reaching out!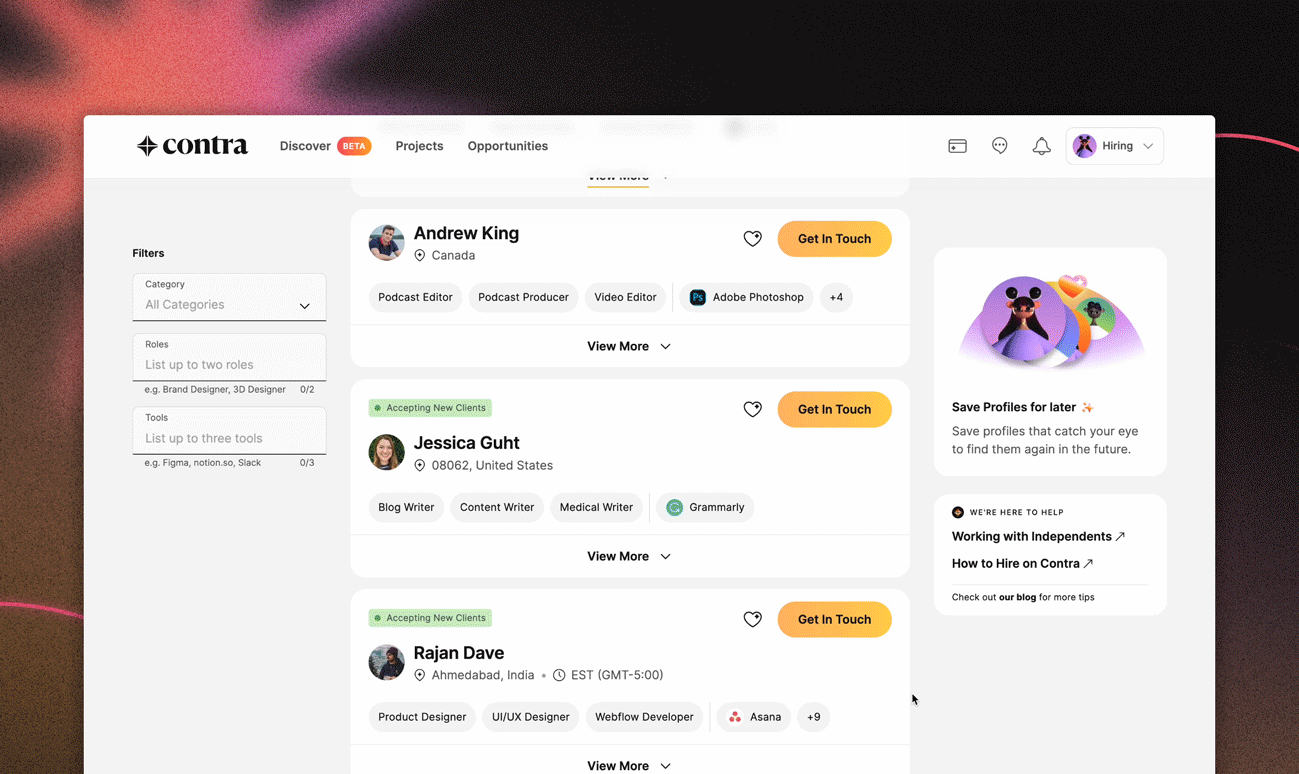 Saving Independents 📌
If an Independent catches your eye, and you think they'd be the perfect match for a role you're looking to hire or a project you want to take on, you can easily add them to your "Saved Profiles List." To do this, click the heart icon! In the sidebar, you'll see a quick and easy way to browse through all the Independents you've saved.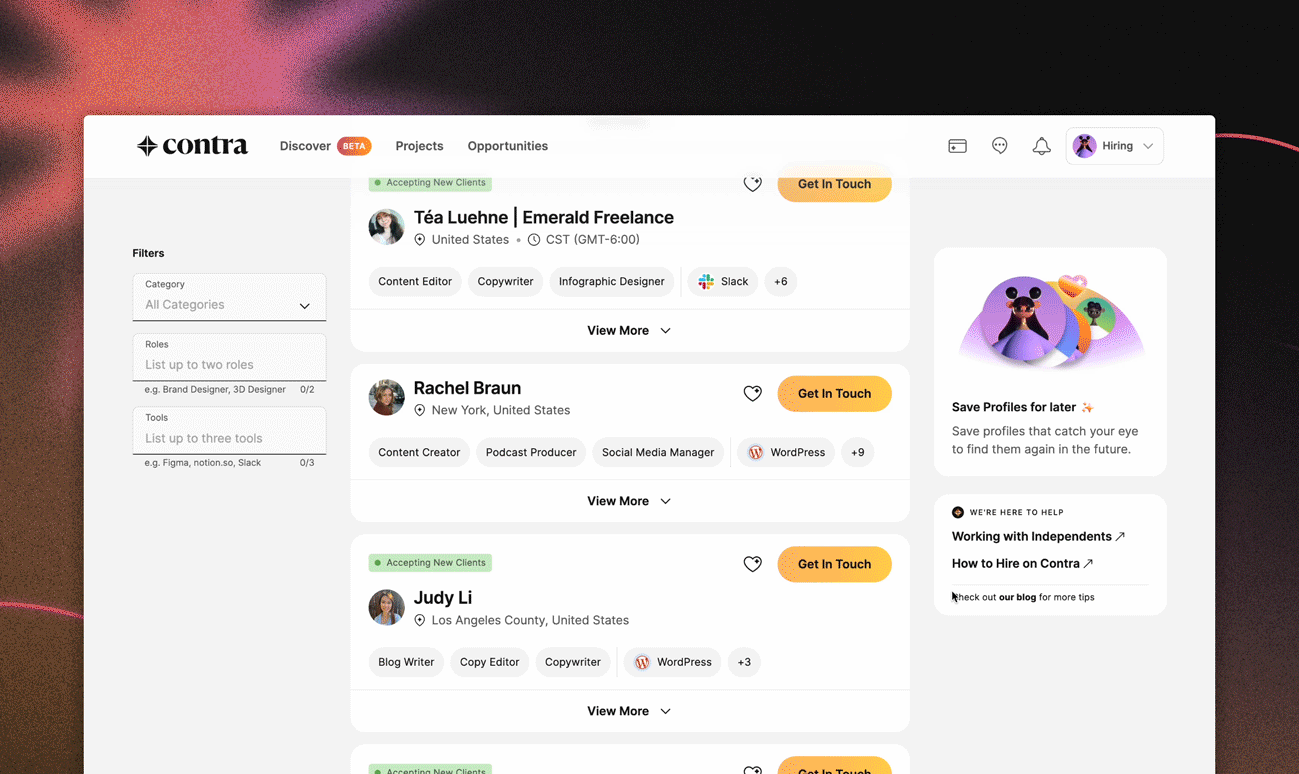 Getting in Touch
Once you've decided on the Independent(s) you want to work with, all you need to do is click the "Get in Touch" button to send them an Inquiry. Make sure to include all of the details about the project and budget so they can assess if it's in line with the type of work they do! When the Independent accepts your Inquiry, you will get a notification and can create a proposal to start working together!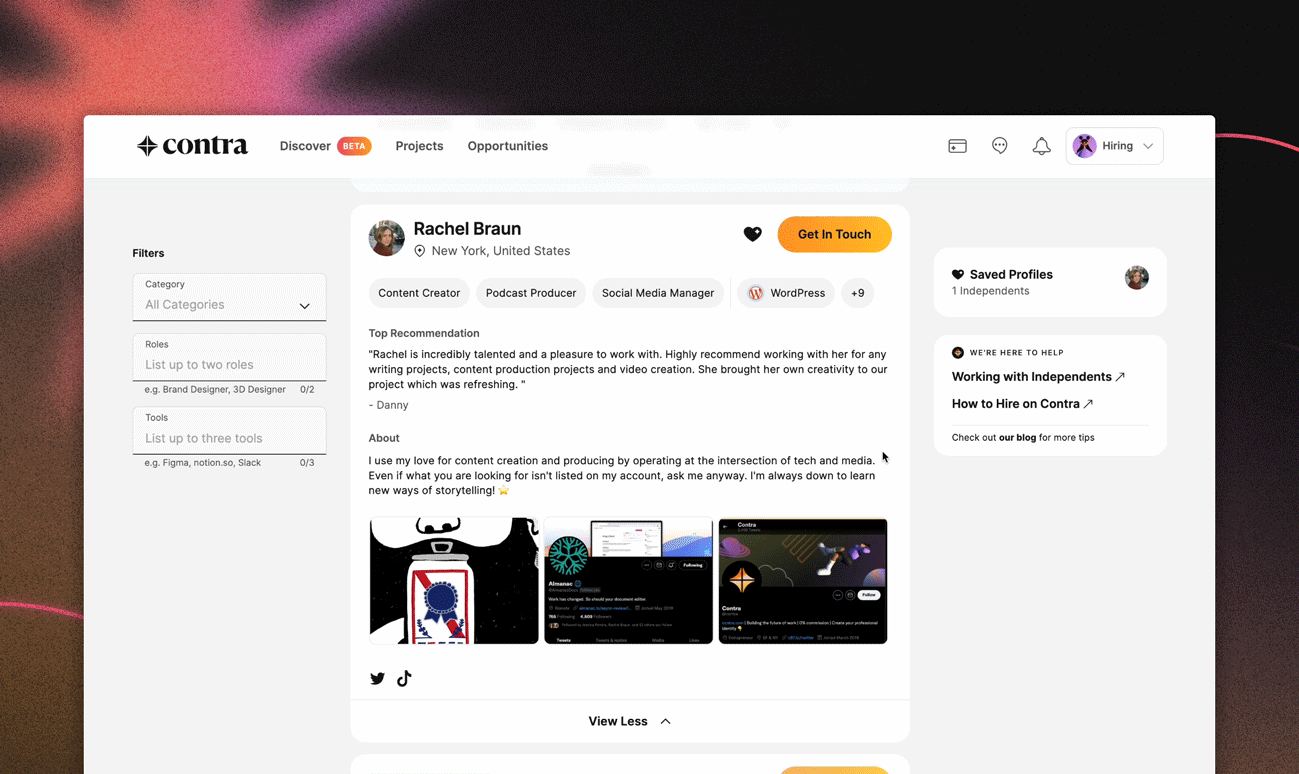 That's it! We can't wait for you to find the perfect Independent on Contra.
Want to learn more about hiring on Contra? Check out our blog "Hiring on Contra" for more! 👇

Hi, I'm Sam -- community builder 👋 My skills in community management, social media marketing, copywriting and influencer management can be the game-changer for your brand. Let's connect!