Top Independents on Contra
Remote Working & Freelancing

Madi Pignetti
· 2 min read
You might have seen the new badges floating around -- "Top Designer," "Top Engineer," "Top Marketer," to name a few. In this article, we'll go over what exactly it means to be a Top Independent on Contra.
What is a Top Independent on Contra?
Top Independents are our most active + highly recommended Independents.
The Contra team personally vets each Independent before inviting them into the network and chooses Independents based on profile strength, work experience, and positive recommendations from Clients.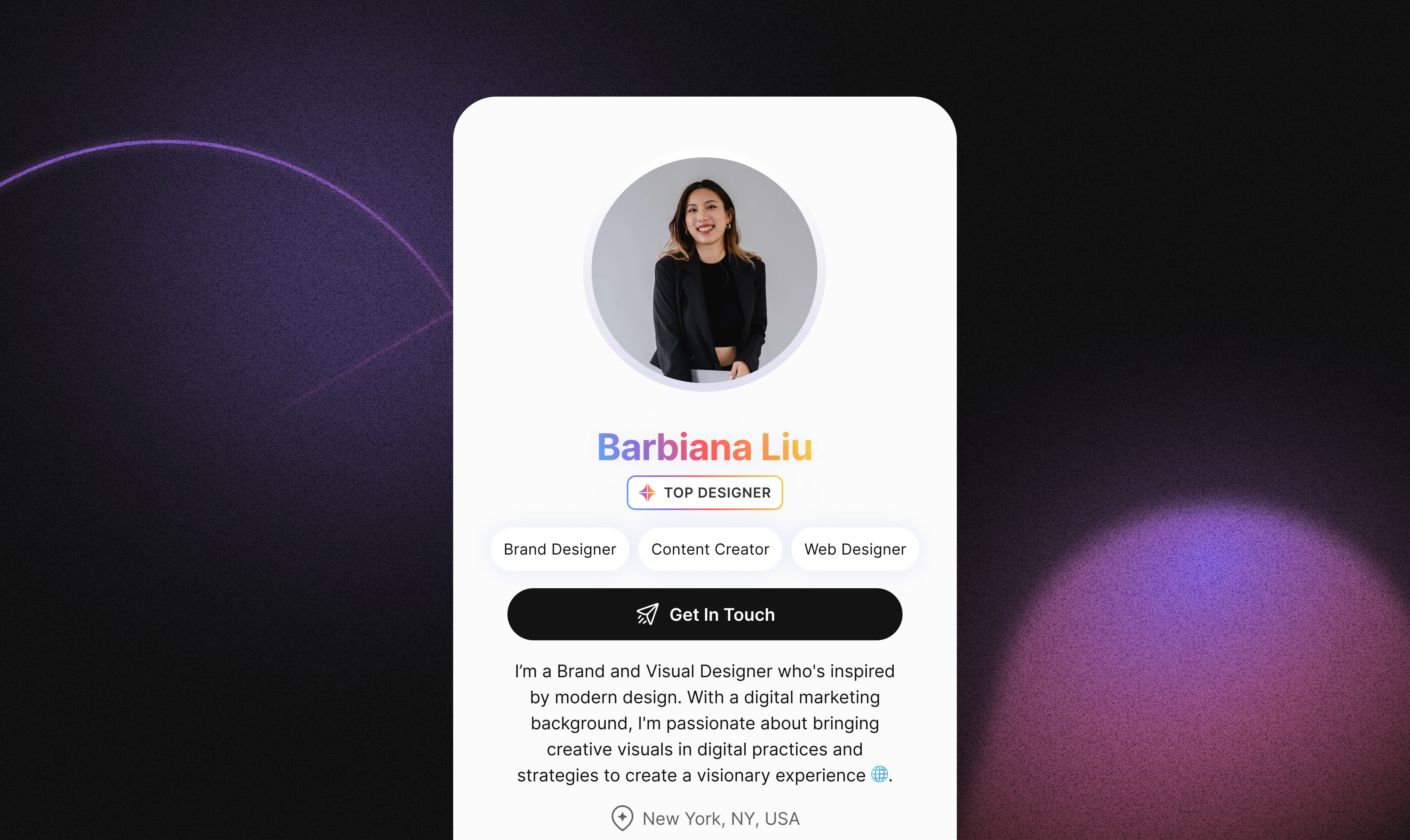 What are the benefits of being a Top Independent?
Top Independents are prioritized when applying to opportunities and on the Discover page, so they have a higher likelihood of getting paid projects on Contra.
Top Independents also receive a special badge on their profile and additional community perks!
How do I become a Top Independent?
At the moment, you can only be a Top Independent by being invited by our team. In the future, we plan on expanding this to more Independents.
Here's what you can do to increase your chances of getting an invite:
Create a portfolio that is the best representation of your work 🔥
Make sure all of your projects represent the work you have done and show Clients how capable you are. We look for projects that truly tell the story of how you work!
If you'd like feedback on your profile, you can reach out to hello@contra.com for a personalized video 🚀
Invite your existing Clients to Contra 🌟
Don't forget to ask for a Recommendation if the project goes well!
Keep your work preferences up to date 📅
This lets Clients know when you are open to work + what kinds of Opportunities you are looking for!


What are the expectations of Top Independents?
Keep your work preferences and availability up to date

Respond to inquiries within 24 hours if Clients reach out to you

Make sure your profile is active by checking in at least once/month.
For more tips on making your work stand out, check out our guide! 👇

Improving your Contra Profile ✨ by The Contrarian
Completing your profile is the first step to making your profile stand out from the rest.



Hi, I'm Madi ✨ I connect independents with resources + support to take control of their independent career! 🚀 In my free time, you can usually find me reading or exploring a local cafe ☕️