Launch a basic portfolio in minutes – Try it free 👀



You can now launch a Contra Portfolio for free. Meet Sydney, a portfolio template available to any Independent on Contra.
What is a Contra Portfolio?
You can show off your work, manage contracts, get clients, and get paid commission-free—all from your portfolio. Contra Portfolios are built specifically for freelancers with templates that are rigorously tested to make sure they drive results, showing off what matters most to clients, helping drive engagement and get clients. Learn more about Contra Portfolios here.
How can I launch a free Portfolio?
Your Portfolio takes everything from your Profile (including projects, services, and recommendations) and makes it shine with beautiful, shareable templates. The full library of customizable portfolio templates are available only to Contra Pro members, but we're bringing the Sydney template to anyone to try a portfolio for free.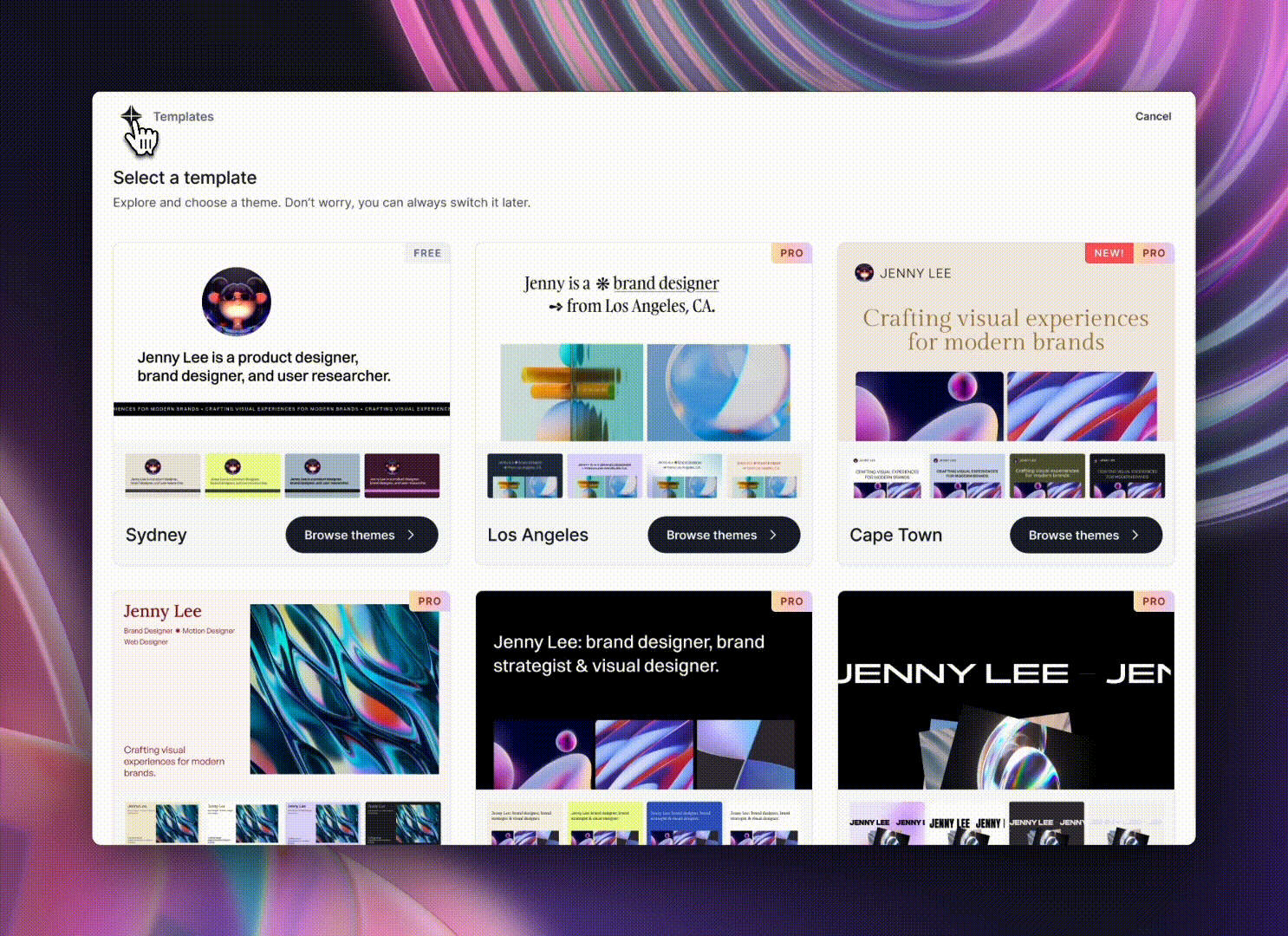 To get started with Sydney, head to your Dashboard, click Your Portfolio on the left-hand menu, and you'll be able to explore the Sydney template for free. Make sure your profile is complete so you have a full portfolio ready to publish.
How do I customize my Portfolio?

 
To access the full library of templates plus customization and branding tools, upgrade to Contra Pro from your Dashboard anytime (or click here to get started)


Launch your Sydney portfolio today from your Dashboard.


New to Contra? Sign up for free at contra.com to start your independent journey.



Zoë Colivas
Building Products, Teams & Communities @ Contra ✨
Hi 👋 I am Zoë! Head of Operations here at Contra. If you have any questions or feedback about Contra, send me a message!