Boost your Reputation with Recommendations
Remote Working & Freelancing

Sevan Gatsby
· 4 min read



Recommendations on Contra are here! After you complete a paid project on Contra, Independents and Clients will now be able to write a Recommendation for each other to be featured on their Profiles.
A track record of positive Recommendations means more business 🙌
Let's face it: When it comes to marketing yourself or your business, the easiest and most credible way to boost your reputation is by having others advocate for you. There are so many incredible opportunities and talented individuals around the world, and what others say about you and your work ethic truly matters in the freelance world.
We're all about community here at Contra, and Recommendations help the entire freelance ecosystem thrive ✨ Not only will they help you succeed, but they also effectively help others make an informed decision about whether the collaborator they're taking a look at is the perfect match for them.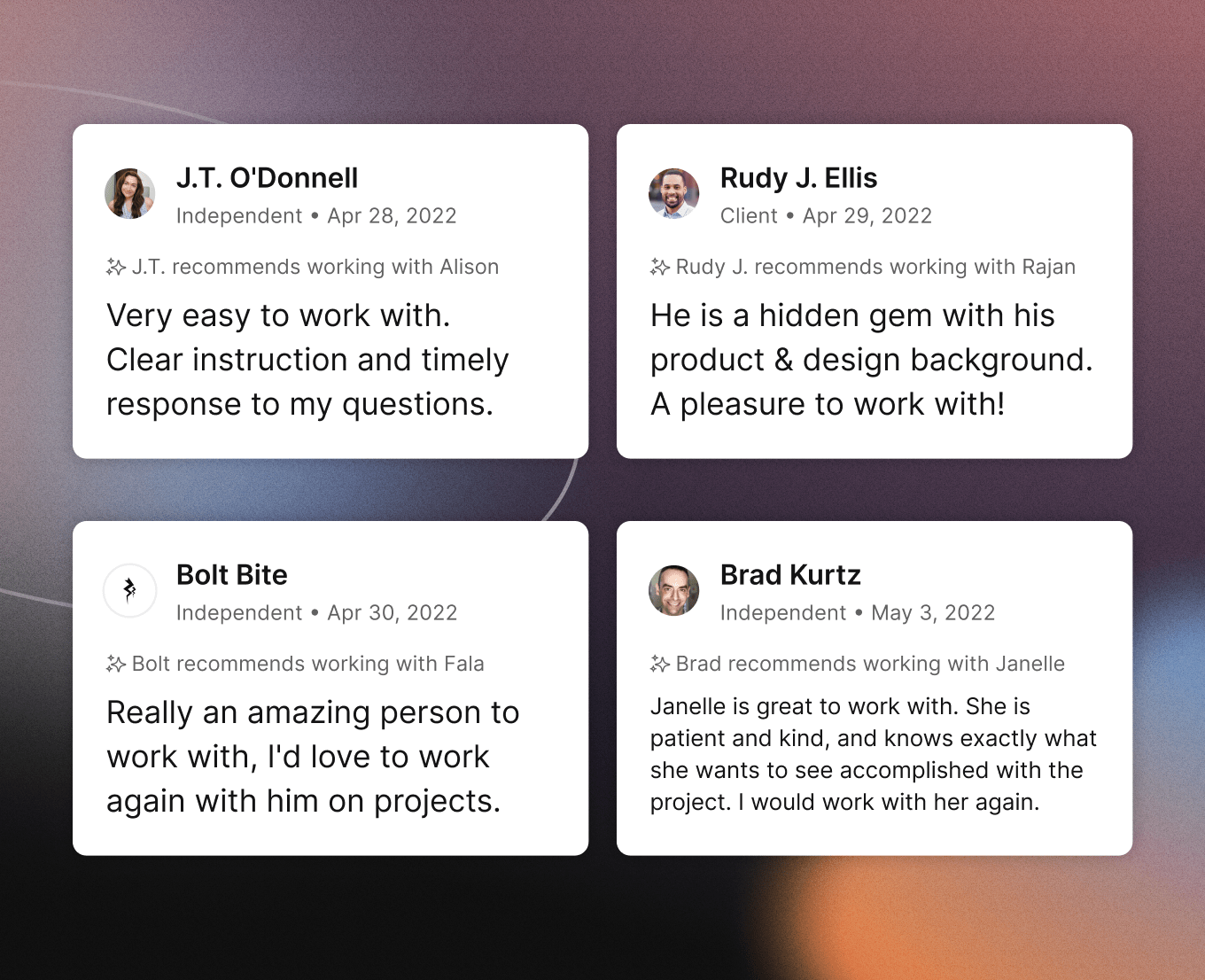 How to send or receive a Recommendation on Contra 🚀
As soon as you complete a paid project on Contra, both the Independent and Client will receive an email from us asking you to share and rate their experience through a Recommendation. Once it's been submitted, it will be publicly available on your Profile's "Recommendations" tab.




You don't have to worry about following up or reminding your collaborator either. We've got those nudges covered for you👇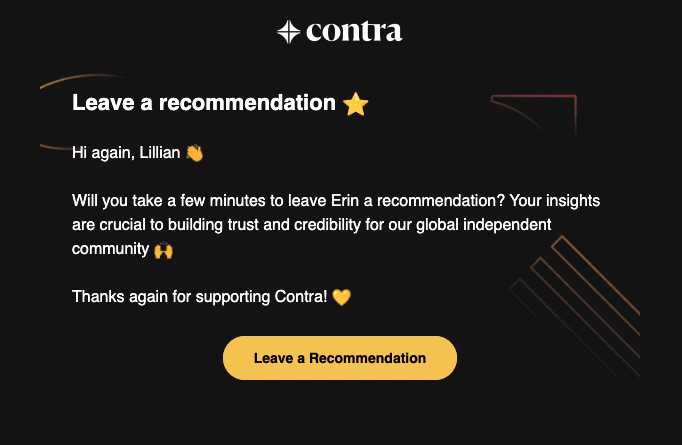 Request a Recommendation from past Clients
Adding recommendations from Clients or collaborators you've worked with in the past is a great way to start building your reputation on Contra before you've had a chance to complete several projects on the platform. 
Head on over to the Recommendation section of your Profile and select "Request Recommendation" to get started. An email will be sent to the recipient of this request including your personalized message, allowing Clients to easily write you a recommendation.
All recommendations are quickly reviewed by the Contra team before being added to your Profile.
Why it's worth taking the time to write a Recommendation 💬
Most people will be intrigued to work with you if you have a history of positive reviews, so it's worth taking a moment to write and receive them. As an Independent, this sends the signal that you're reliable and dedicated to doing your best work; and as a Client, this shows that you're a collaborative and legitimate business partner offering high-quality Opportunities.
When it comes to writing a Recommendation, the good ol' "Job well done!" is a nice pat on the back, but it helps to dig a little deeper and outline some details or elements of the collaboration. Did they have great communication skills? Finish the project on time? Provide timely and helpful feedback? Or all of the above?
Here are a few other questions you can ask yourself to inspire a thoughtfully written Recommendation:
Did this Independent or Client meet your expectations, or exceed them?

What's something that made them stand out compared to your previous collaborators?

How are you going to be leveraging the final results, and how will that benefit your brand?

Would you work with this Independent/Client again, or already have?

What actionable feedback (constructive criticism) would you provide to help them improve?

What was your biggest key takeaway from the experience?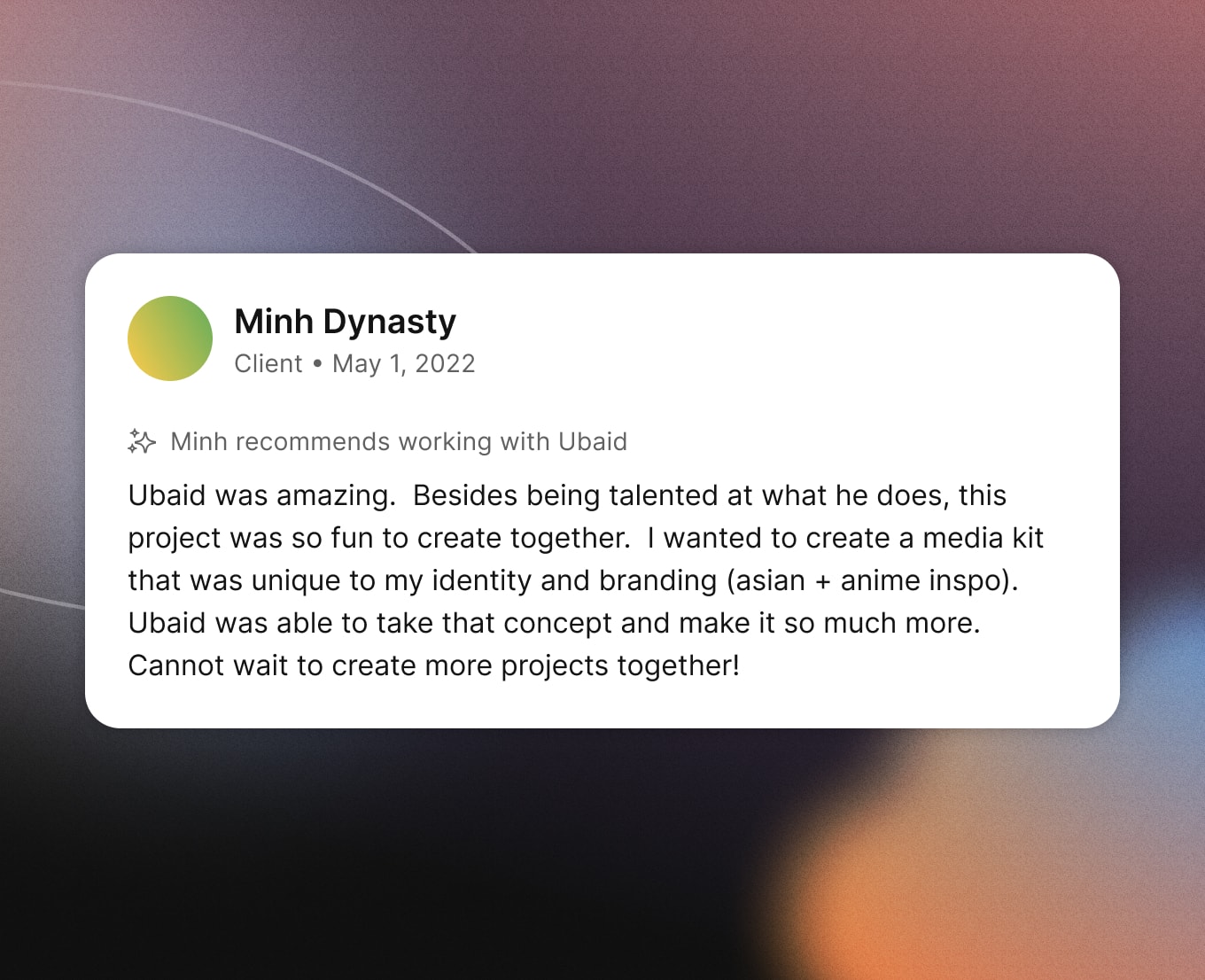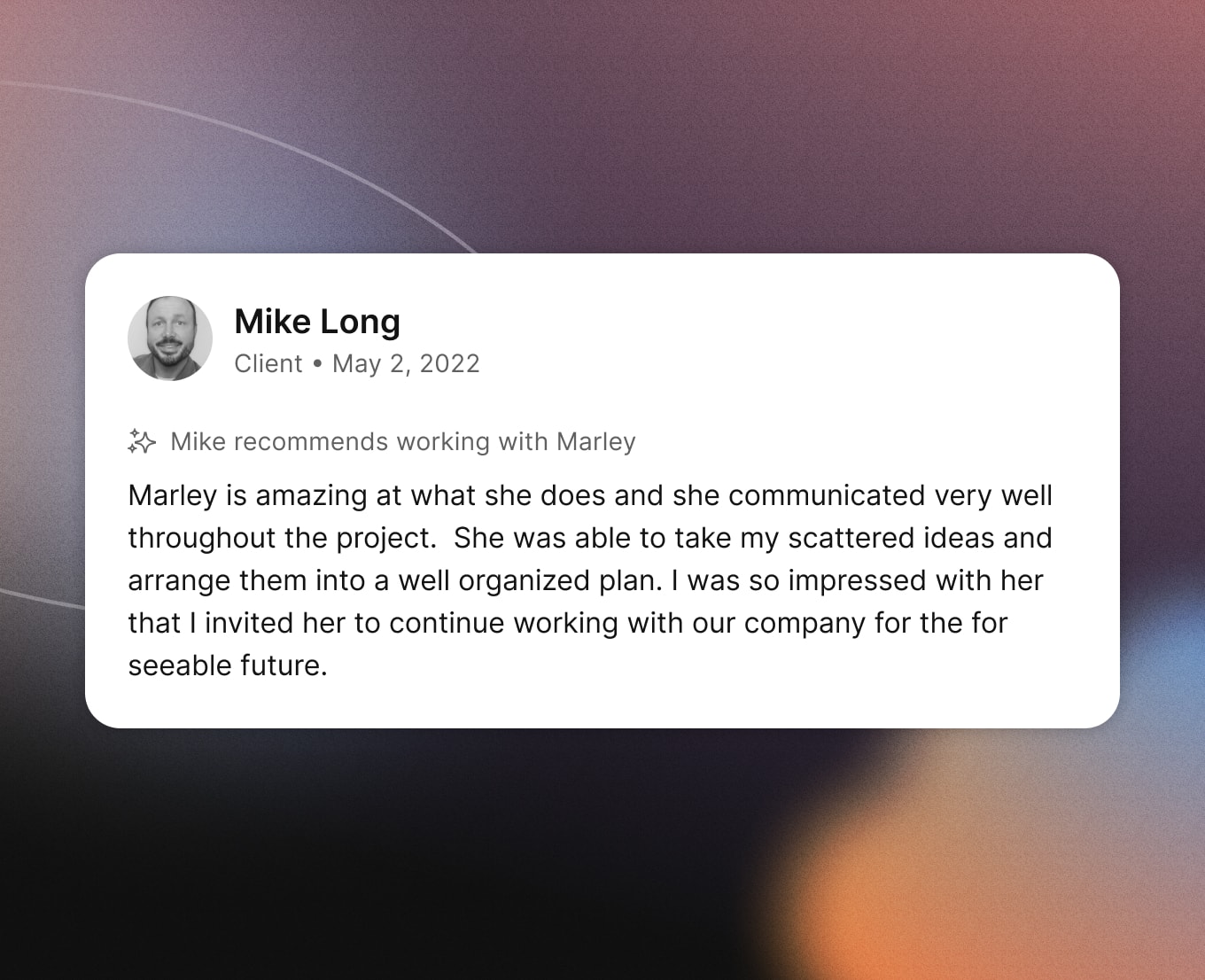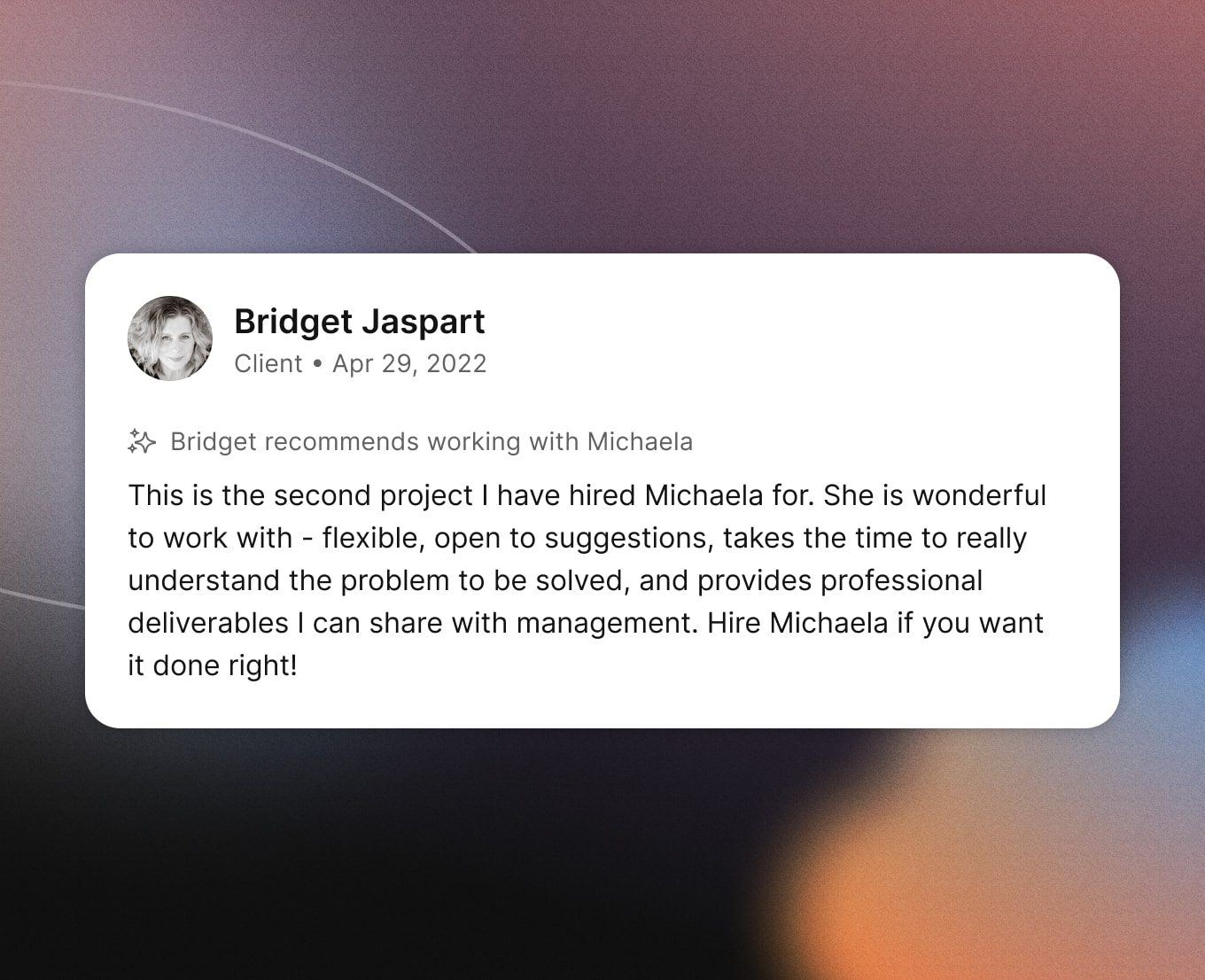 Remember: Feedback is a gift, and Recommendations are a two-way street. With these accolades now living within your Contra Profile, Recommendations paint a full and powerful picture of the value you offer. 🤝
Ready to receive some Recommendations for your business? ✨
Submit an Opportunity on Contra
Start now


✨ ✨
Contra is the Independent-first community and commission-free hiring platform shaping the future of work. We match Independents with flexible opportunities, and Clients with the perfect Independent for any project — from content creation to coding and more.

I am a multidisciplinary designer based in Brooklyn, working on projects ranging from UI/UX design to exhibition design. I am interested in how digital experiences define a brand as much as the components of a recognizable identity.