Customizing portfolios, proposals, contracts + invoices
Remote Working & Freelancing
Design & Creative

Every interaction with a client is a chance to put your best foot forward, which is why your portfolio, proposals, contracts, and invoices should look as personal and professional as you do. It's not surprising, then, that Independents on Contra tell us how important it is to control their brand across every surface.
Contra Pro members have access to a suite of customization tools enabling them to bring their brand and personality to life across more Contra surfaces and impress clients at every opportunity.
Here's your guide to customizations on Contra.
Add a logo to your portfolio, proposals, contracts, and invoices
Head to

Settings

Drop in your logo

Click

Apply customization

, and see your logo across your proposal email, contracts, invoices, and invoice correspondence. Do it once, and your logo will live on all your content until you change it.
Access a full library of portfolio templates and themes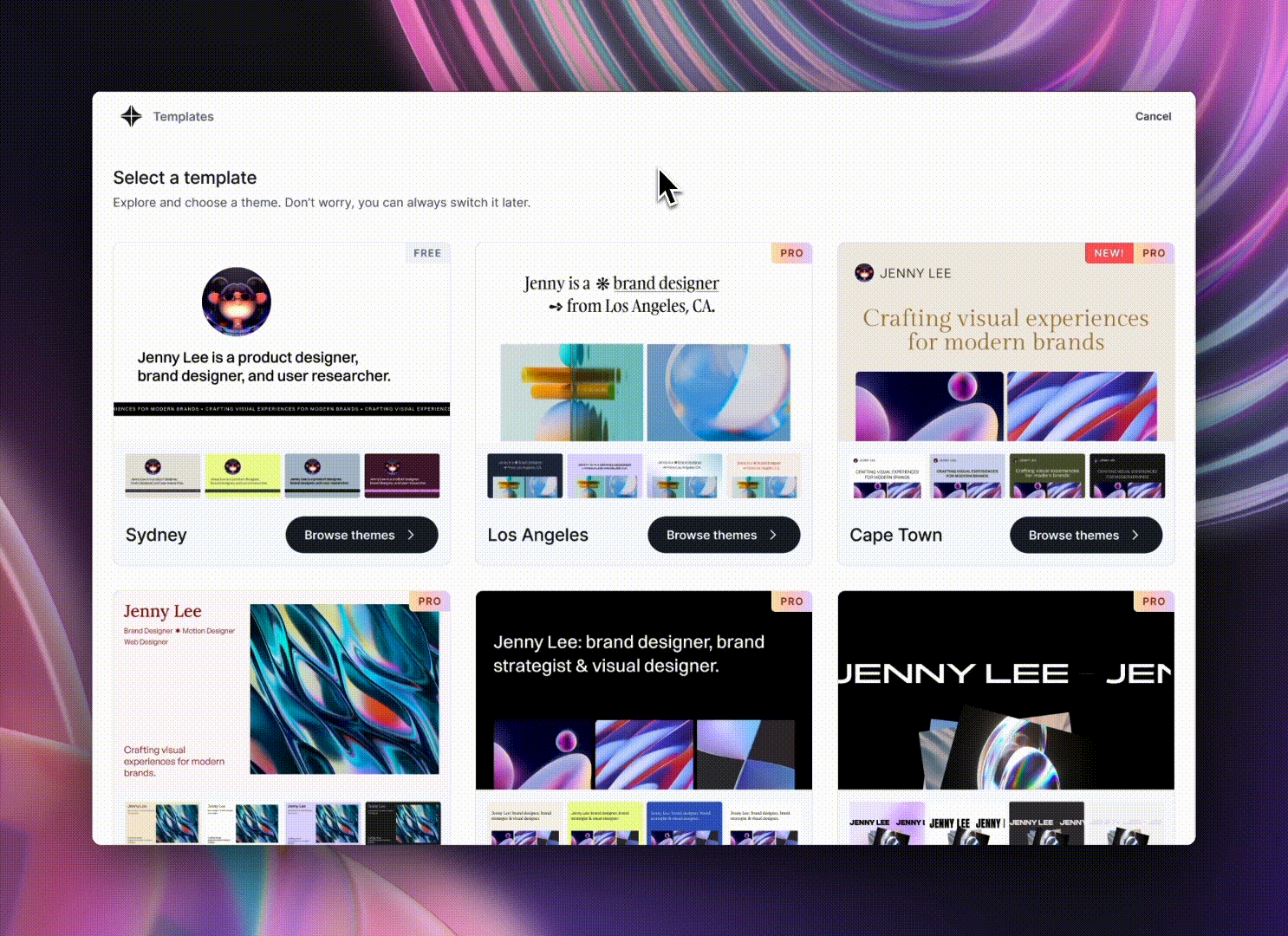 Head to

contra.com/portfolio

and choose from a library of templates that are rigorously tested to make sure they drive results, showing off what matters most to clients, helping you drive engagement and get more clients.

Profile content is automatically formatted to fit the design of each template

Switch up themes for a design variation on each template
Change portfolio fonts, font colors, background colors, and background styles to match your brand
Within the portfolio editor, click

Customize

from any theme

Change fonts, font colors, background colors, and background styles to match your brand

Click

Publish Portfolio

to apply your customizations
Customize your shareable social assets
✨ This new sharing tool is available to all Independents on Contra, not just Contra Pro members.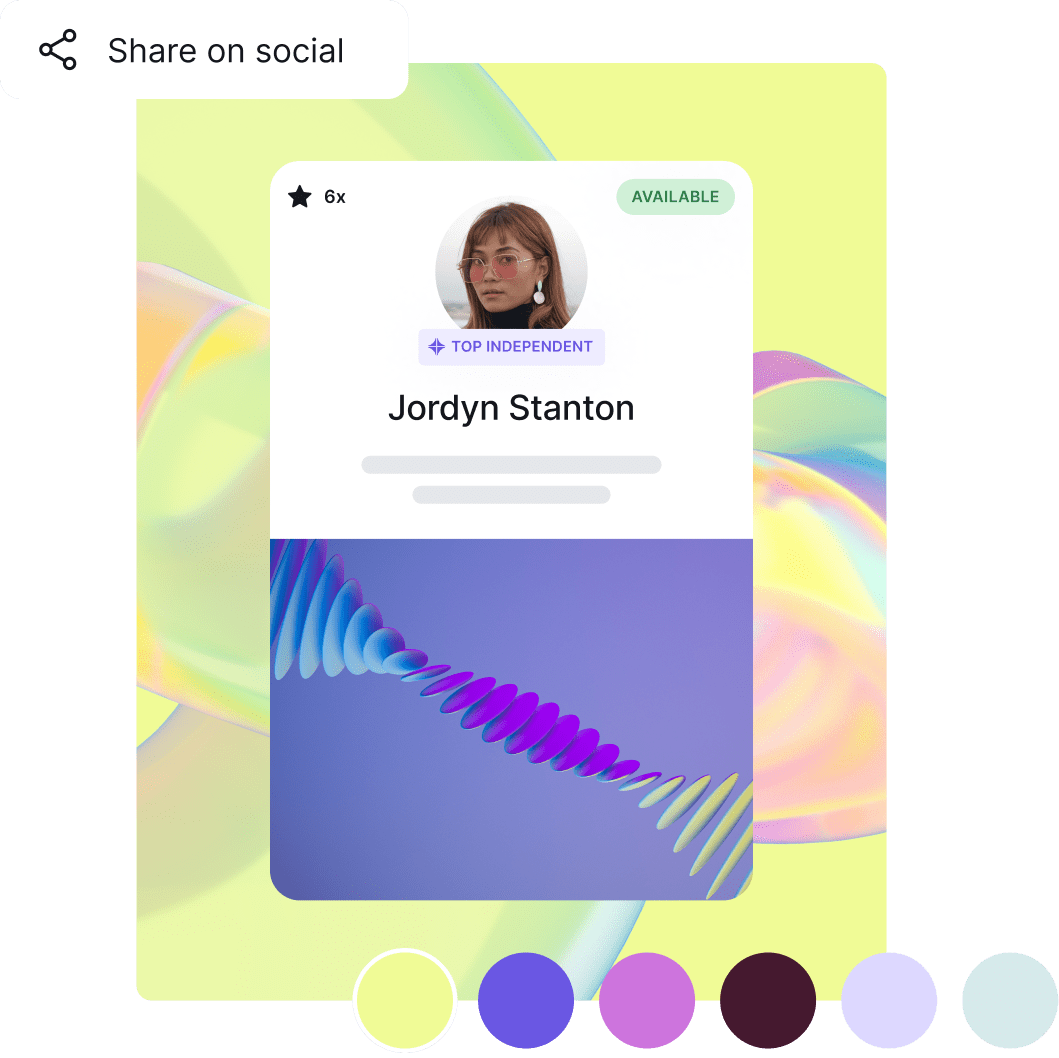 From your navigation bar, click the

share icon

.

Select the channel you want to use the asset for, including TikTok, X (Twitter), LinkedIn, and Instagram posts, stories, and threads. 

Make it your own—customize the colors and background effects, then choose between a static image or video asset.

Download the asset, then upload it to your favorite platform.

Be sure to post a link to your profile or portfolio

when you share so you can receive inquiries.


To access all customization tools and make Contra your own, become a Contra Pro member today! Join here 🚀

Zoë Colivas
Building Products, Teams & Communities @ Contra ✨
Hi 👋 I am Zoë! Head of Operations here at Contra. If you have any questions or feedback about Contra, send me a message!