How to Create a Stable Income as a Freelancer
Remote Working & Freelancing

Kaitlyn Arford
· 11 min read
The dream for many Independents is making a stable income from work with regular clients. That's why we've put together 16 of our best tips on cultivating a stable income with good clients, different revenue streams, and financial management.



Build an impressive portfolio and keep it updated 💻
Your portfolio is your gateway to better freelance opportunities. It's the first asset that prospective clients will want to look at. They'll want to see what past work you've created and what services you offer. A portfolio is part of how hiring managers and editors vet freelancers.
You need to spend some time cultivating a professional portfolio that highlights your best freelance work and services. Your portfolio should convince clients to hire you.
Launching a portfolio is overwhelming. Portfolios by Contra simplify the process. All you have to do is upload a few of your projects into a Contra profile (which will be used to power your Portfolio by Contra). Then add a list of your services, add a short bio, and connect any social media profiles you want.
Your Contra profile allows you to apply to new opportunities or be discovered by Clients on Contra. A press of a button is all it takes to switch it into a portfolio! Contra's team has customized templates and themes specifically for Independents!
Once you launch your Portfolio by Contra, make it look a little more professional by connecting a custom domain.


Submit high-quality work on time 🏆
This may sound obvious, but clients want to continue working with freelancers who can hit deadlines and nail project execution. Clients want to work with freelancers they can trust. If you consistently deliver high-quality work on time, clients know that they can trust you with more important projects. Your hard work will lead to more paying work.
Be communicative and responsive to client needs. Ask questions and be open to feedback. Basically, just be a nice person and do a good job. You'd be surprised by how far that will take you.
Suggest other ways to work together 🚀
Before you start looking for new clients, connect with current clients. It's much easier to upsell your services to clients who know and trust you. You also have the distinct advantage of already knowing your client's needs and challenges.
Provide new ideas of how you can work together. When you submit a blog post, mention that you can write social media posts too. Tell your clients that you can make both motion graphics and illustrations.
If you want to be more formal about it, send them this email:
Hi [Name],
I have loved working with you! Just to let you know, I am available for more freelance opportunities starting [date]. I specialize in the following:
[Service].

I help with [problem] and have achieved [results].

[Service].

Need help with [problem]? I offer [service with solution]
I'm happy to chat with you about other ways we could work together. Feel free to set up a meeting with me. [link to your appointment scheduler]
Have a great day!
[Your Name]
Reach out to clients you haven't worked with recently 📝
If you've worked with a client that you loved, but haven't heard from them recently, send them a quick note detailing your availability. At the very least, sending a quick marketing email will prompt the client to think about you when they're hiring freelancers in the future. 🎯
Here's a template from Contra's Slack community (that you get access to with a free Contra profile):
Hi [Client]! Hope you've been well since we worked on [project] together!
I wanted to check back in and see if you need any help wrapping up work before the year comes to a close. I have some extra availability for [your service] in [insert months you're available].
[sign off]
[your name]
Optimize your social profiles to generate more client leads 🎬
Building a personal brand is one of the most effective ways to start building a freelance career. Having an online presence will help you attract your ideal client, land paid work, and enjoy financial stability.
Optimize your LinkedIn profile to attract new clients. Optimize your Twitter so you can find even more freelance opportunities and connect with other people. You don't have to engage in social media marketing all the time, but it will help the right people see you. It's a good idea that can lead to good money.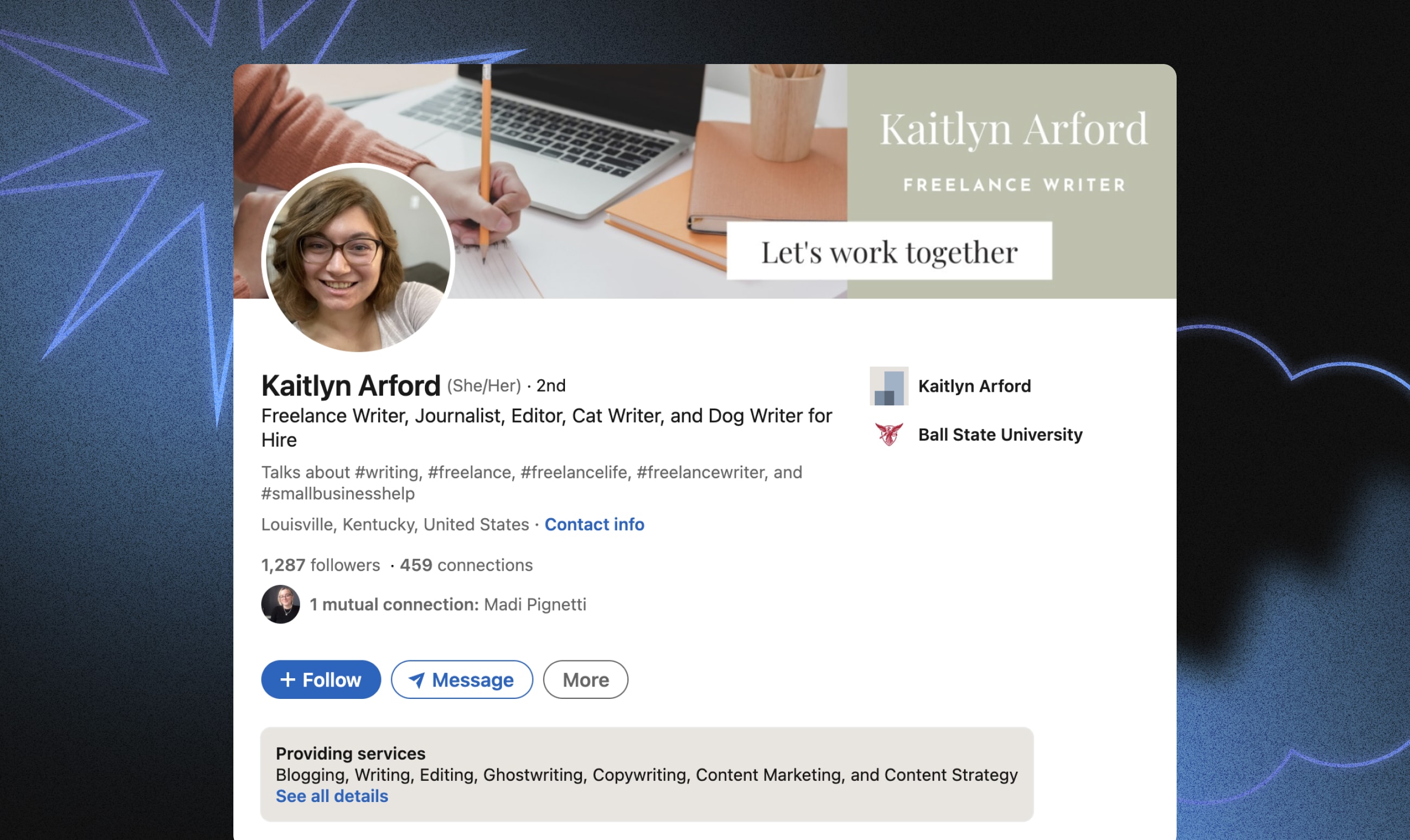 Turn one-time projects into recurring work 🎁
Why invest your time in landing a client, complete amazing work for them, and then walk away? That doesn't make any sense!
Instead, tell your client that you're available for more work. If they needed your services once, they will probably need them again. When you end a project with a client, send a note like this:
"I loved working with you on X. I would love to work with you again and have availability starting on [date]. Let me know how I can help you."
Constantly market your services 📣
One reason freelancers fall victim to "feast or famine" cycles is because they neglect marketing when they're busy with client work. Imagine this scenario: you spend a month delivering high-quality work on deadline to multiple clients. But as the next month begins, you realize that you have less work lined up. That's because you haven't been marketing your services.
Marketing may make you feel a little uncomfortable. Here's a hard truth: you will not make it as a freelancer if you aren't comfortable marketing your services. It's part of the job.
Here's a few easy ways to market your services:
Share your portfolio on your social media profiles

Tell people in your online and in-person communities that you're looking for work

Share work that you've completed for clients on social media

Mark your Contra profile as taking on new clients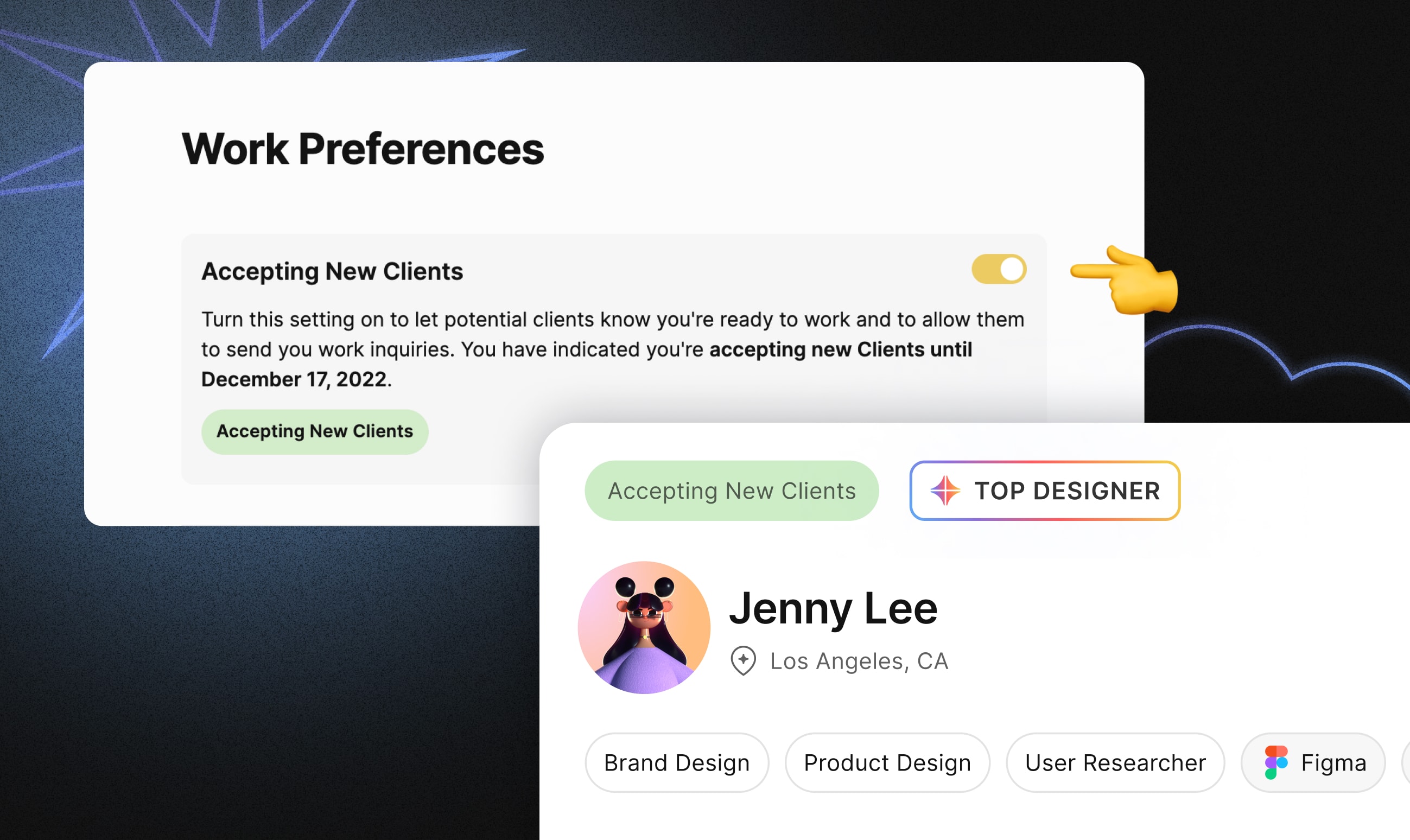 Ask for referrals 🙌🏿
Referrals are vital to any soloprenuer. You can build a small business by being referred to other paying work.
Asking for referrals may seem awkward, but clients are happy to help freelancers they enjoy working with. The act of asking shows them that you value their opinion and your working relationship.
Here's how to ask for a referral:
"Hey! I've loved working with you on X, and am looking for more work in XYZ. If you know of anyone looking for freelancers, please send them my way!"
Don't forget to ask other freelancers and coworkers for referrals too. It's just as important to network horizontally with your freelance colleagues. Freelancers will often get offered work they can't take on, and will try to refer it to other independents. Get to know other freelancers and you'll create connections that can lead to good clients. 🥂
Request testimonials from happy clients 👏
When you wrap up a contract with a client, remember to ask for a testimonial. They'll show potential clients that you're a trusted asset. Recommendations are pieces of social proof that may convince clients to work with you. Use the testimonials you gather on your portfolio and social media sites.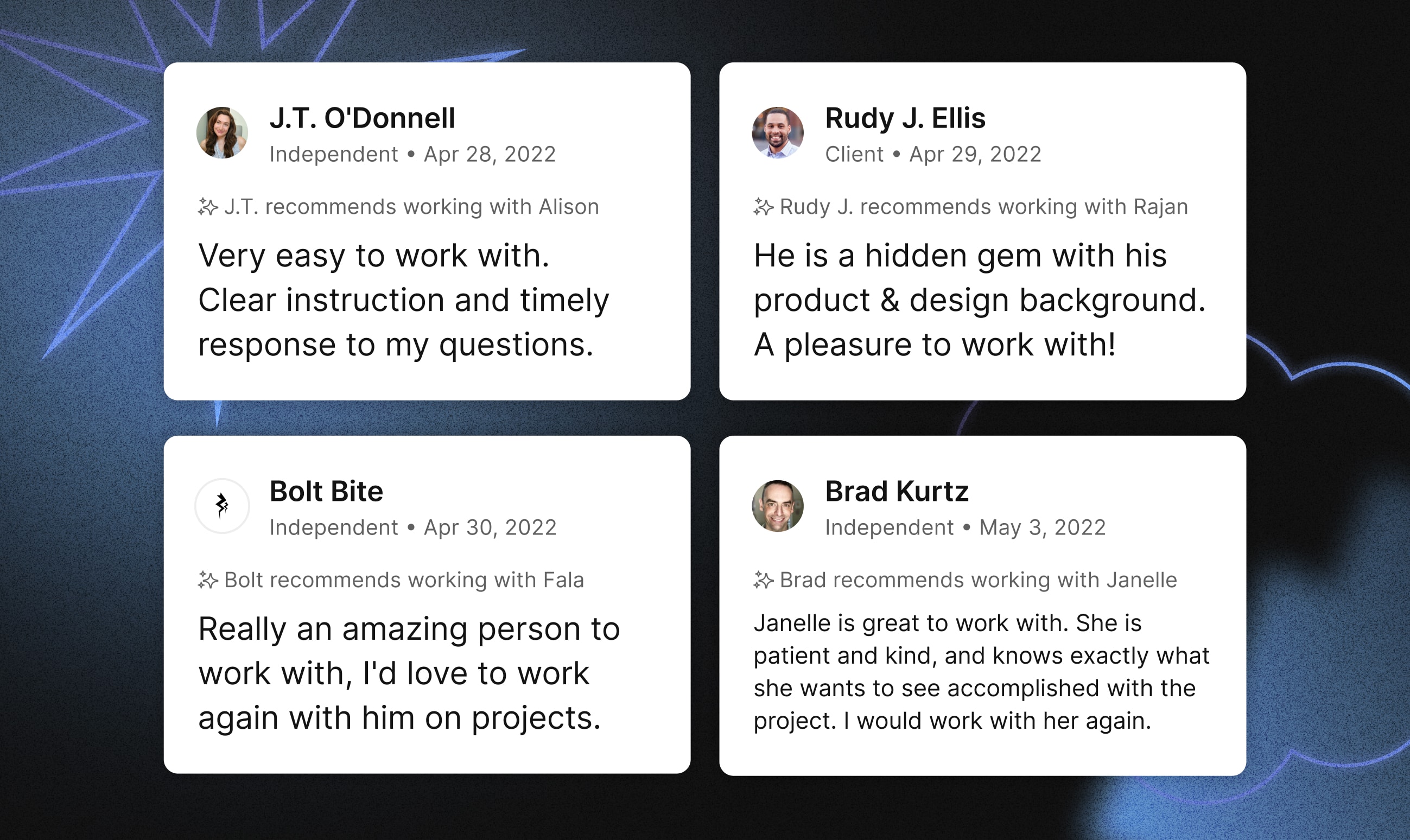 Prioritize recurring work ✅
If you are constantly pitching or sending proposals, you are doing a lot of unpaid labor. Connecting with potential clients is important, but with recurring clients comes security.
Recurring work means that you can be more selective with the clients you take on. So as you look for clients, look for clients who need regular contributions from freelancers. As you sign contracts, prioritize clients who have ongoing work for you. Depending on your workload, you'll still be able to slide a few one-time projects into your schedule for extra earnings.
Review your rates 💵
One reason why freelancers struggle with feast or famine cycles is because they get bogged down with low-paying work. You're not going to be able to create a stable income as a freelancer if you're focused on low-paying work all the time.
First of all, review your rates to see if you're being paid fairly. When was the last time you raised them? Your cost of living will rise over time, and you will need to keep your rates competitive to keep up with it. Frankly, clients expect freelancers to raise their rates over time.
As you gain more skills and knowledge, your rates should rise. You should also consider raising your rates when your services are in high demand. ⬆️
Review your pricing structure 🥳
Once you've reviewed your rates, you need to review your pricing structure. If you're completing large projects and waiting until the end to get paid, it's harder to be financially stable. Implementing a pricing structure where you get paid upfront or at certain milestones will mean more money in your wallet on a consistent basis.
Then take a look at what fees are being deducted from your rates. If you're finding and working with clients on sites like Upwork and Fiverr, you are actively losing money to their commission fees. If you work with Clients on Contra, you'll never be charged a commission fee.
Live below your means 💸
If you're feeling financially unstable, it's going to make any famine periods even more stressful. Saving your money will help you survive any slow seasons.
Your income will naturally fluctuate. You may lose a client unexpectedly or decide that it's time to part ways with an existing one. You may have a costly emergency arise, like a broken laptop or an emergency vet bill.
Living below your means and saving money when you can will make any problem more manageable. Take some time to review your income and your spending habits:
Are you paying for subscriptions you don't use?

Can you cut costs anywhere?
Reviewing your financial state may not be any fun, but it's part of creating a stable foundation for your freelance business. Money in the bank gives you permission to turn down unwanted clients, and a safety net for unexpected situations.
Diversify your income streams 🌊
There are so many ways to earn a living as a freelancer. Resist the urge to put all of your eggs in one basket. Diversify the clients you work with and the services you offer to build a stable freelance business.
A good rule of thumb is to make sure that no one client takes up 50 percent of your freelance income. What happens if they no longer need your services? Then you're out half of your monthly income. How many clients are you currently working with? If you lose one, will you be okay or will you be hustling for another?
Beyond working with different clients, you need to diversify the services you offer. Graphic designers might offer branding services in addition to logo design. Web developers may also do website SEO. Expanding your services will allow you to offer more value to your clients — just make sure that the services you offer are ones you can execute well.
Additionally, consider creating other active income and passive income streams. Many full-time freelancers offer coaching and consulting services, manage newsletters, or sell digital products like templates and graphic designs. Some earn money creating online courses or speaking at events.
Set up separate business and personal bank accounts 🤑
You're self-employed, so it may not seem like it's important to separate your business and personal bank accounts. However, working with different clients, managing invoices, paying taxes, and staying on top of business expenses gets complicated fast.
With a business bank account, you can separate out the money that you need for taxes and business expenses. Freelance income often fluctuates, and you'll be able to see exactly what money is needed for the business, and what you have for personal expenses.
Improve your time management ⏰
If you're focusing intensely on day-to-day tasks, it's hard to look at the bigger picture. You need to streamline your process and automate your business where you can.
Contra handles every step of your project management process from proposal to payment. Send proposals to clients on Contra easily, and get paid commission-free as you submit work. Hire Independents on Contra so you can outsource freelance work and reach your goals.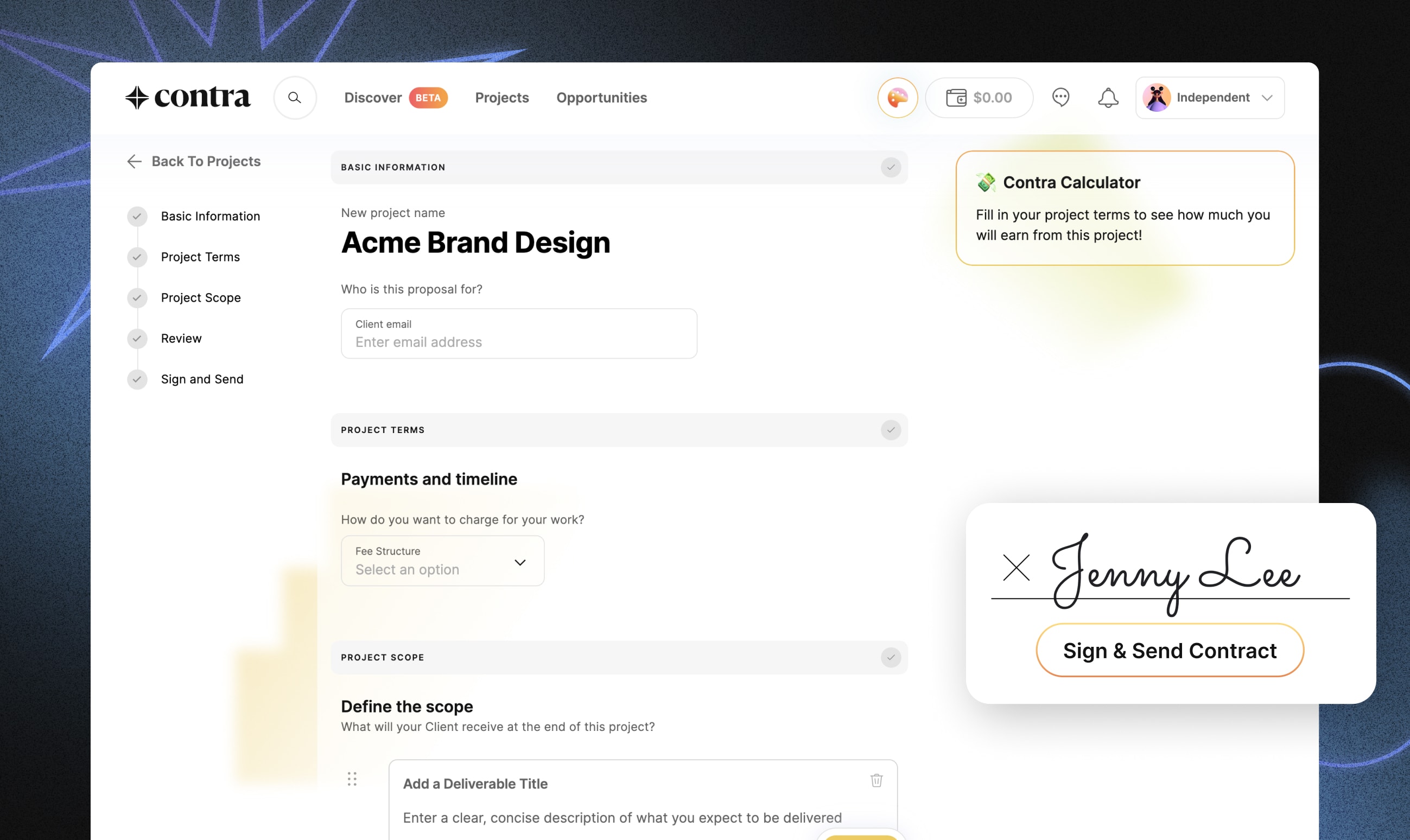 Build a stable income as a freelancer 🎥
The flexibility and unlimited earning potential of freelancing are hard to beat. But living feast to famine as a freelancer is hard, which is why it's important to start taking steps now to build a stable business.
By implementing even a few of the tips we've recommended, you'll be on your way to earning a stable living as a freelancer. 🤩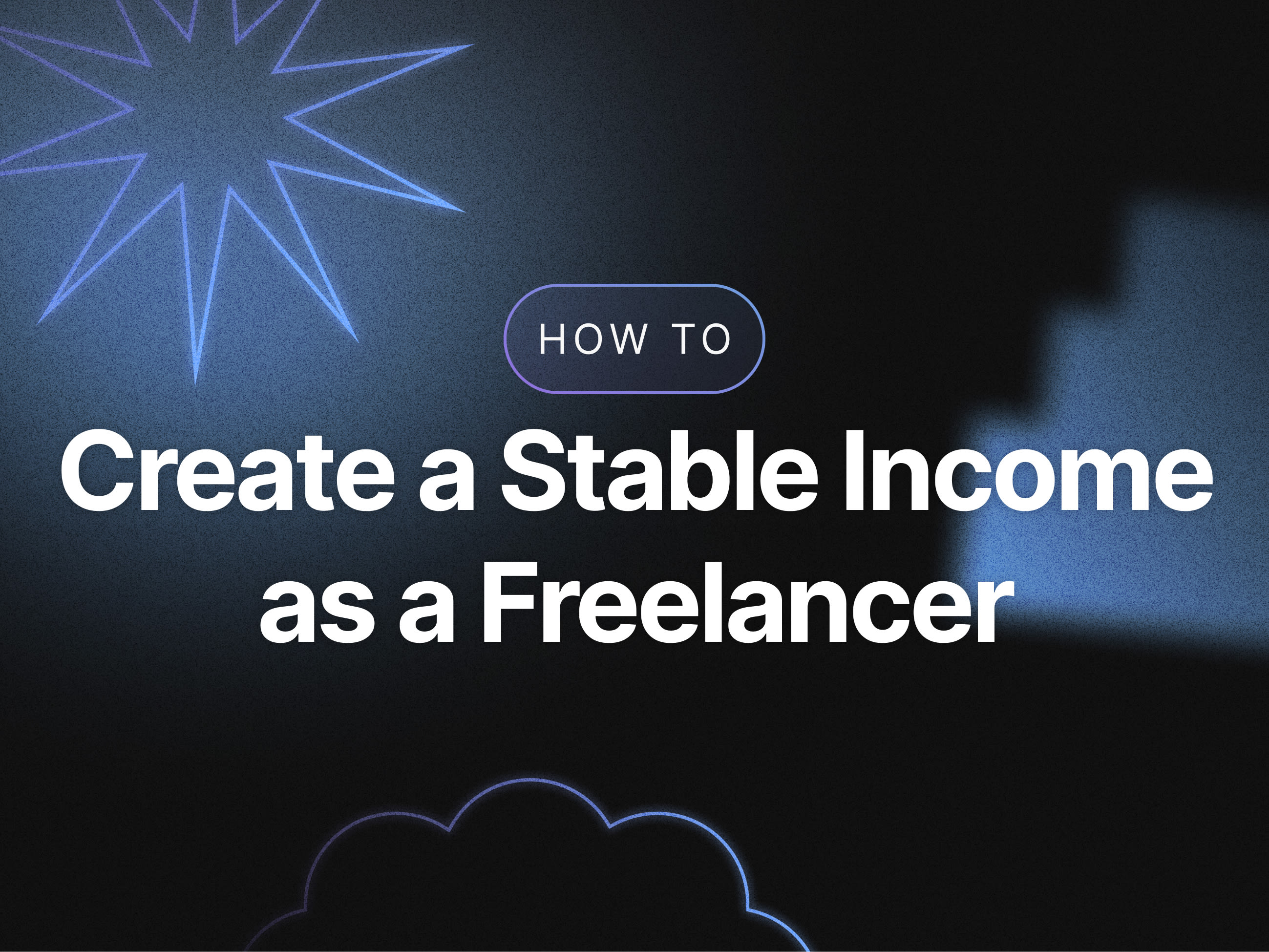 I'm a full-time freelance writer specializing in writing features, profiles, and news stories. Every story matters. Let me tell yours. Contact me here or at kaitlyn.arford@gmail.com.